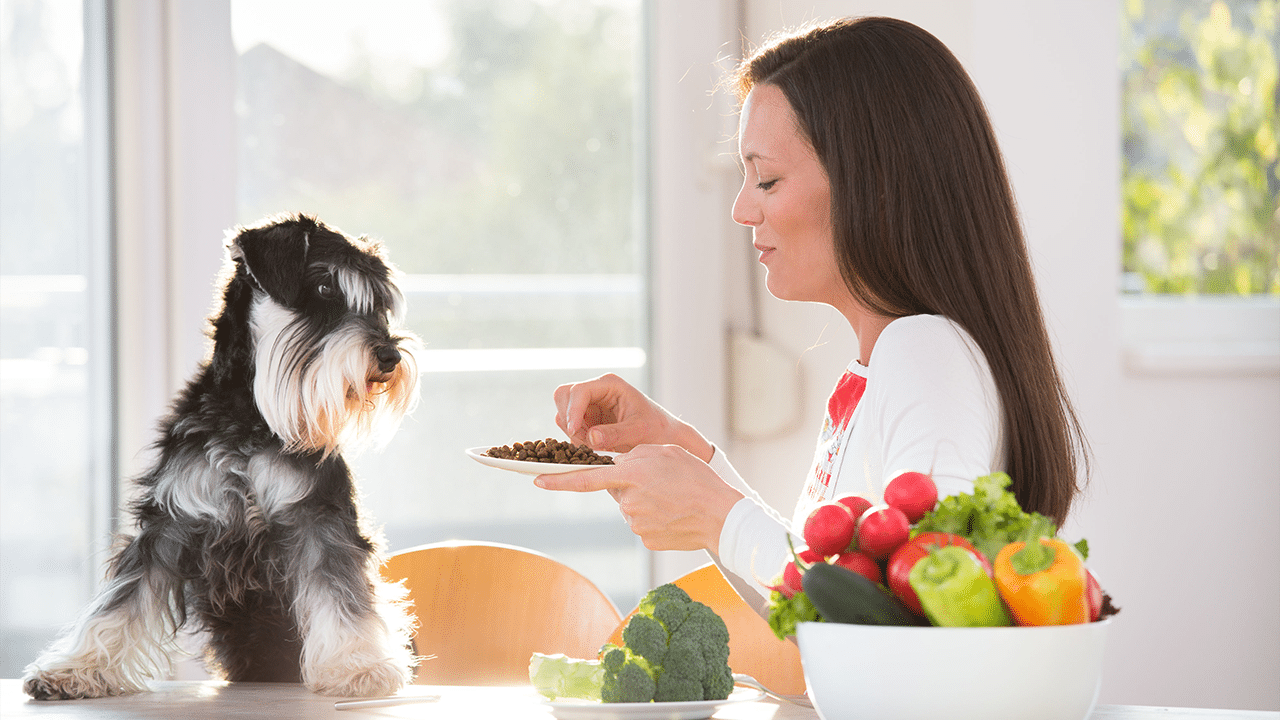 The pet food industry is seeing an increase in owners wanting their pets to have ingredients in their pet food that directly benefit them. As pet owners become more aware and knowledgeable about what they feed their pets, it presents pet food brands with a fantastic opportunity to differentiate from competitors and stand out in the marketplace. For example, superfoods for dogs is a feature that is becoming increasingly popular in dog food formulations. This Knowledge Centre article puts superfoods for dogs in the spotlight by focusing on what superfoods are, why they are gaining popularity in dog food, and the benefits of superfoods for dogs.
What are superfoods for dogs?
Within society and the media, the word 'superfoods' has become more prevalent in the last few years.
While superfoods (whether for humans or dogs) are not defined precisely, they may be thought of as foods that provide a superior level of one or more nutrients and/or naturally occurring compounds that are beneficial to health. In addition, it may be considered that superfoods provide a health benefit above that of other foods and beyond maintaining everyday health.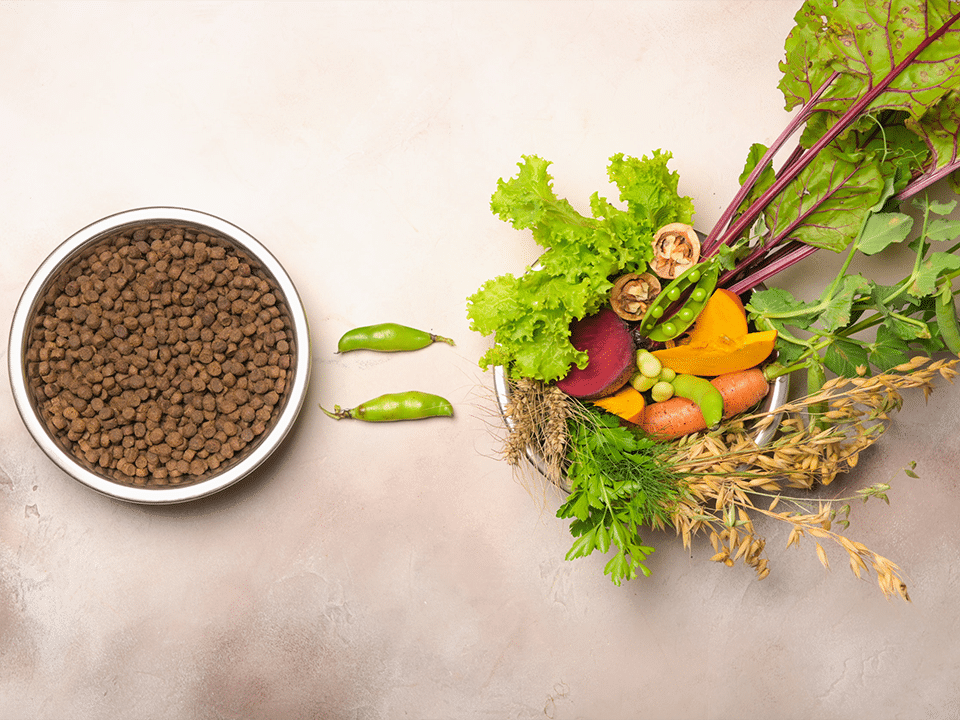 When it comes to superfoods for dogs, many superfoods that are popular with humans can also be safely added into dog foods. And, in many instances, studies are finding that superfoods for dogs can provide many of the same benefits as for humans across many body systems through both antioxidants and anti-inflammatory properties.
Why has there been a rise in superfoods in dog food?
From smoothies to salads, superfoods are at the forefront of recent human food trends and show no sign of fading. There is a drive for people to live healthier, for longer, and as such, people are taking positive steps to boost their health and wellbeing through the foods they eat. They are taking a much closer look at the ingredients listed on the packaging, and by researching online, they are making more informed choices about what they eat and what they want to consume. This trend is also becoming more prevalent in the pet food market, with owners taking their pets' health and wellbeing more seriously than ever before. In addition, trends such as humanisation and premiumisation have seen owners wanting their pets food choices to be similar to their own.
Benefits of superfoods for dogs
Pumpkin, carrot, spinach, kale, papaya, tomato and asparagus contain varying levels of one or more carotenoid (antioxidant) compounds such as α-carotene, β-carotene, lycopene, β-cryptoxanthin, lutein and zeaxanthin (Tanprasertsuk et al., 2021). Three of these carotenoids (α-carotene, β-carotene and β-cryptoxanthin ) are known as provitamin A carotenoids, meaning they can be converted to vitamin A which plays an essential role in normal vision. In addition, carotenoids may be beneficial for healthy eyes and vision because they absorb light (leading to less light damage) and act as antioxidants that may protect the retina and lens from oxidative damage.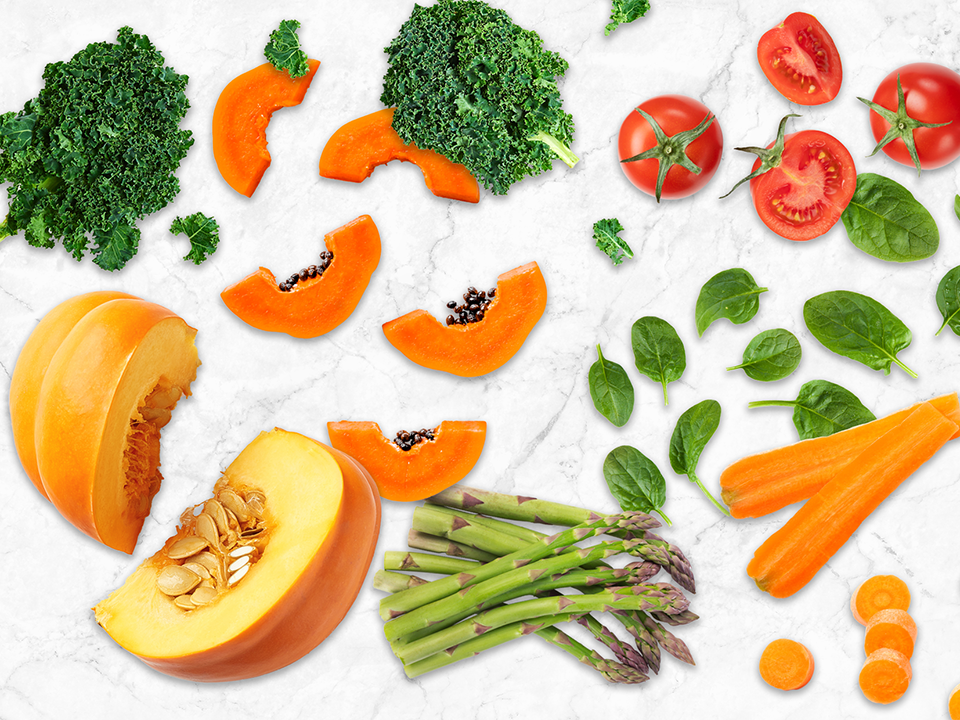 A study in healthy adult beagles fed a diet supplemented with a blend of antioxidants including lutein, β-carotene, zeaxanthin and astaxanthin, over a six month period showed improved retinal function in dark and light conditions as well as reduced refractive error changes compared to dogs fed a complete and balanced diet with no antioxidant supplement (Wang et al., 2016).
Studies have also shown that dietary carotenoids, in particular β-carotene and lutein, have beneficial effects on both the humoral (e.g. increased antibody production to vaccination) and cell-mediated (e.g. increased proliferation of lymphocytes when stimulated) immune responses in dogs (Chew et al., 2000; Kim et al., 2000)
Polyphenols are another family of antioxidants found in several fruits, berries, vegetables and herbs, including blueberries, pomegranate, parsley, turmeric, kale, asparagus, spinach and broccoli (Tanprasertsuk et al., 2021) that have been shown to have beneficial effects in dogs. For example, the antioxidant status of sled dogs following exercise was significantly increased when the diet was supplemented daily with 20g of fresh blueberries for two months (Dunlap et al., 2006). As well as antioxidant properties, another study found dietary supplementation with blueberry extract produced an anti-inflammatory effect (decreased expression of inflammatory genes) in healthy dogs (Sgorlon et al., 2016).
The characteristic golden yellow colour of turmeric powder is due to the presence of curcumin, which has been extensively studied for its potential antioxidant and anti-inflammatory benefits. Two studies of curcumin supplementation to dogs with signs of osteoarthritis found decreases in the expression of genes associated with inflammation (Colitti et al., 2012; Sgorlon et al., 2016).
Pomegranate extract was shown to protect canine blood vessel cells from oxidative damage (Ripoll et al., 2012), demonstrating strong antioxidant and cytoprotective effects that may help maintain healthy blood vessels in dogs. Another study found that the inclusion of a pomegranate peel extract in the diet of healthy dogs improved antioxidant status and also increased the concentrations of short-chain fatty acids (SCFA) in the faeces (Jose et al., 2017), suggesting potential gut health benefits. The production of SCFA lowers intestinal pH, which helps prevent the growth of harmful microbes. In addition, butyric acid is considered as the most important SCFA with various beneficial effects on gastrointestinal function and health (Guilloteau et al., 2010).
Summary
In summary, superfoods are becoming increasingly popular ingredients in dog foods. It is evident, there are great marketing opportunities surrounding the inclusion of "Superfoods". This is supported by research that revealed 87% of owners believe it is essential to check the pet food labels for keywords such as "healthy and superfood". It is also clear that superfoods have some super nutritional benefits based on the research conducted to date.
References
Dunlap, K.L., Reynolds, A.J. & Duffy, L.K. (2006) Total antioxidant power in sled dogs supplemented with blueberries and the comparison of blood parameters associated with exercise. Comp Biochem. Physiol. A 143: 429-434.
Gasbarre, K. (2021, March). Majority of Pet Owners Are "Obsessed" With This Food, Says Data. Retrieved from EatThis, Not That!: https://www.eatthis.com/news-pet-owners-clean-pet-food/
Guilloteau, P., Martin, L., Eeckhaut, V., Ducatelle, R., Zabielski, R. & Van Immerseel, F. (2010) From the gut to the peripheral tissues: the multiple effects of butyrate. Nutr. Res. Rev. 23: 366-384.
Jose, T., Pattanaik, A.K., Jadhav, S.E., Dutta, N. & Sharma S. (2017) Nutrient digestibility, hindgut metabolites and antioxidant status of dogs supplemented with pomegranate peel extract. J. Nutr. Sci. DOI: 10.1017/jns.2017.34
Kim, H.W., Chew, B.P., Wong, T.S., Park, J.S., Weng, B.B.C., Byrne, K.M., Hayek, M.G. & Reinhart, G.A. (2000) Dietary lutein stimulates immune response in the canine. Vet. Immunol. Immunopathol. 74: 315-327.
Nielsen. (2019, May). Nielsen Releases 2nd Annual Global Well-being Report. Retrieved from Nielsen: https://www.nielsen.com/in/en/news-center/2019/nielsen-releases-2nd-annual-global-well-report/Colitti, M., Gaspardo, B., Della Pria, A., Scaini, C. & Stefanon, B. (2012) Transcriptome modification of white blood cells after dietary administration of curcumin and non-steroidal anti-inflammatory drud in osteoarthritic affected dogs. Vet. Immunol. Immunopathol. 147: 136-146.
Ripoll, C., Coussaert, A., Waldenberger, F.R., Vischer, C., Ginouvès, A., McGahie, D. & Gatto, H. (2012) Evaluation of natural substances' protective effects against oxidative stress in a newly developed canine endothelial cell-based assay and in cell-free radical scavenging assays. Intern. J. Appl. Res. Vet. Med. 10: 113-124.
Sgorlon, S., Stefanon, B., Sandri, M. & Colitti, M. (2016) Nutrigenomic activity of plant derived compounds in health and disease: Results of a dietary intervention study in dog. Res. Vet. Sci. 109: 142-148.
Tanprasertsuk, J., Tate, D.E. & Shmalberg, J. (2021) Roles of plant-based ingredients and phytonutrients in canine nutrition and health. J. Anim. Physiol. Anim. Nutr. DOI: 10.1111/jpn.13626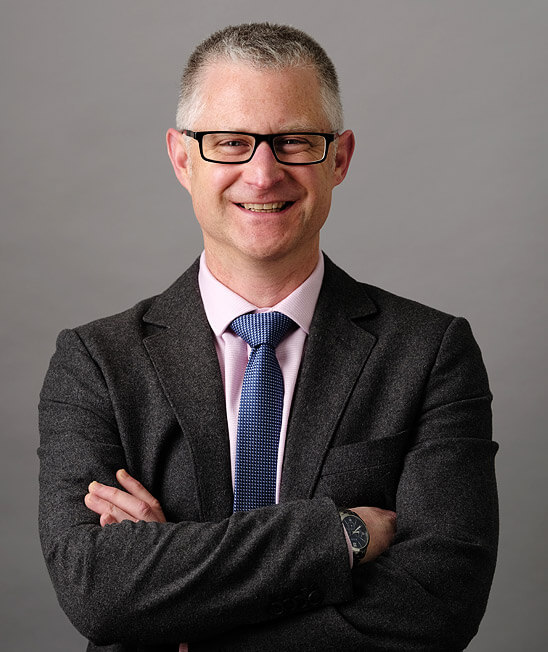 Dr Adrian Hewson-Hughes
Nutrition, Food Safety and Innovation Advisor
Adrian graduated from the University of Sunderland with a BSc (Hons) in pharmacology and went on to work in a Multiple Sclerosis laboratory at the Institute of Neurology, University College London where he obtained a PhD. After several more years as a 'postdoc' in academia at the Universities of Cambridge and Nottingham, he joined Mars Petcare and spent 14 years working in R&D at the Waltham Centre for Pet Nutrition. Adrian led various research projects on palatability, feeding behaviour, nutrition and metabolism in both cats and dogs resulting in scientific publications, presentations and product innovations. In October 2018, Adrian joined GA, excited by the opportunity to support the continued innovation and investment that GA commits to, bringing the highest quality products to our Partners and our pets.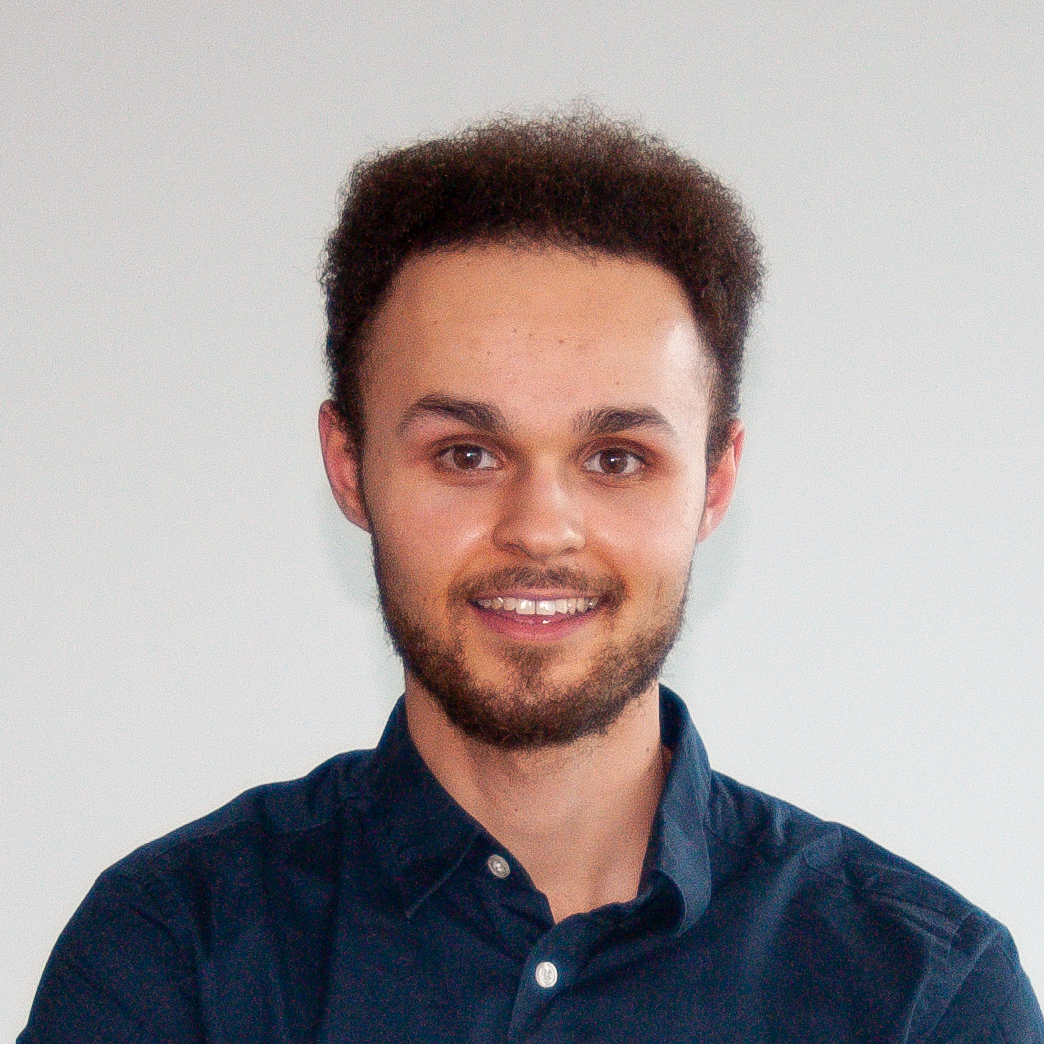 Matthew Aiken
Marketing Communications Expert
Matt graduated in 2017 with an undergraduate degree in Business & Management. Here he discovered that he had a passion and interest in Marketing. In his spare time, he enjoys anything fitness related and getting outdoors. He also has a French Bulldog called Harley and a Persian cat called Bonnie Blue.
You may also like...
Article written by Dr. Adrian Hewson-Hughes and Matthew Aiken