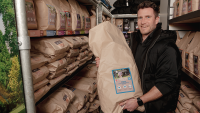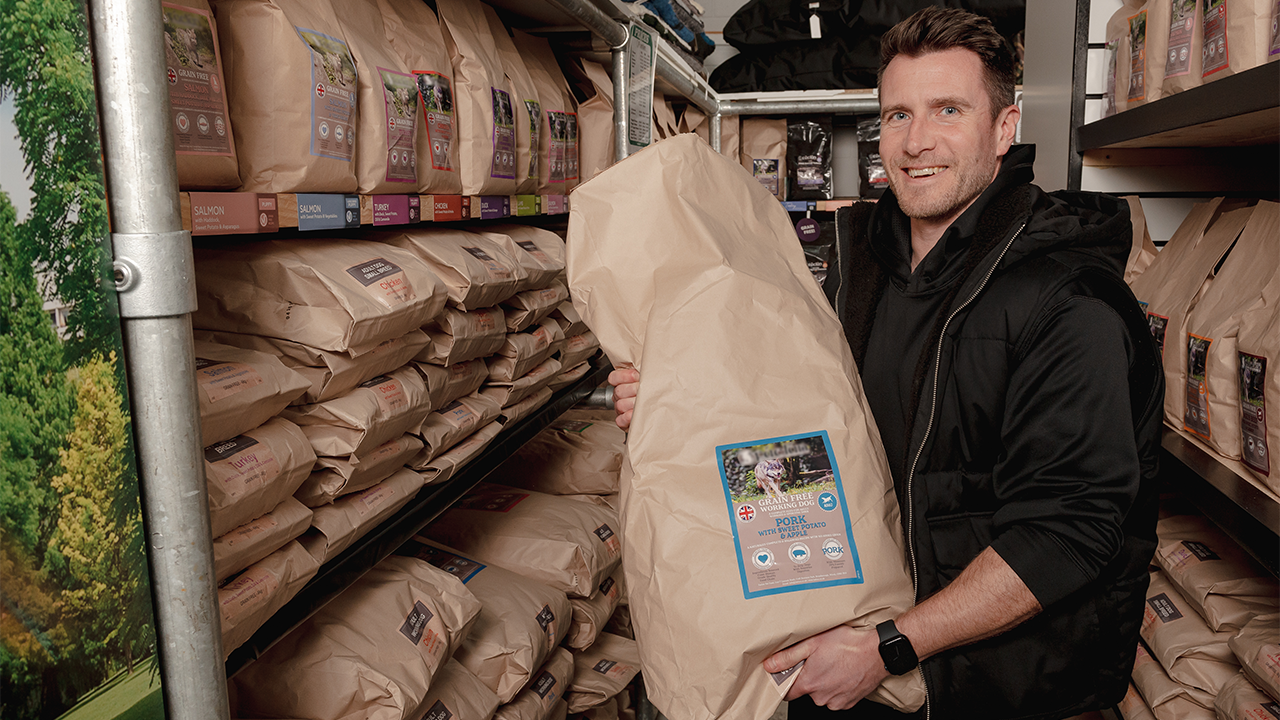 As the cost of living crisis hits various industries, the pet sector appears to be adapting and staying strong. However, this doesn't mean that everyone running a pet business has not been affected. For example, the increase in online pet retailers and grocery stores has impacted pet owners' purchasing behaviour. As a result, pet shops have had to alter their selling techniques to retain customers by showcasing the benefits that only a pet shop can offer a customer. In addition, the spending potential of pet owners is expected to be long-term – with each new pet likely to be a part of the owner's household for a decade or more, the stakes to acquire their business are high. According to a well-known pet food business, customers typically spend less than £200 in their first year. However, this amount doubles in the second year to £400 and reaches around £700 by their fifth year. In addition, some customers spend nearly £1000 a year.
This highlights the needs for pet shops to not only retain customers but also, crucially attract new ones.
Understanding your customers
When retaining customers, one of the first things you must do is understand them. This should be at the heart of every pet shop's business strategy. Without understanding your customers, it can be hard to market your pet shop in a way that appeals to them. According to Red Point Global, 74% of consumers believe brand loyalty is about feeling understood by a business. As a result, 64% of consumers would instead purchase a product from a brand that knows them. In addition, 34% would spend more money on the product to do so (Ackerman, 2022).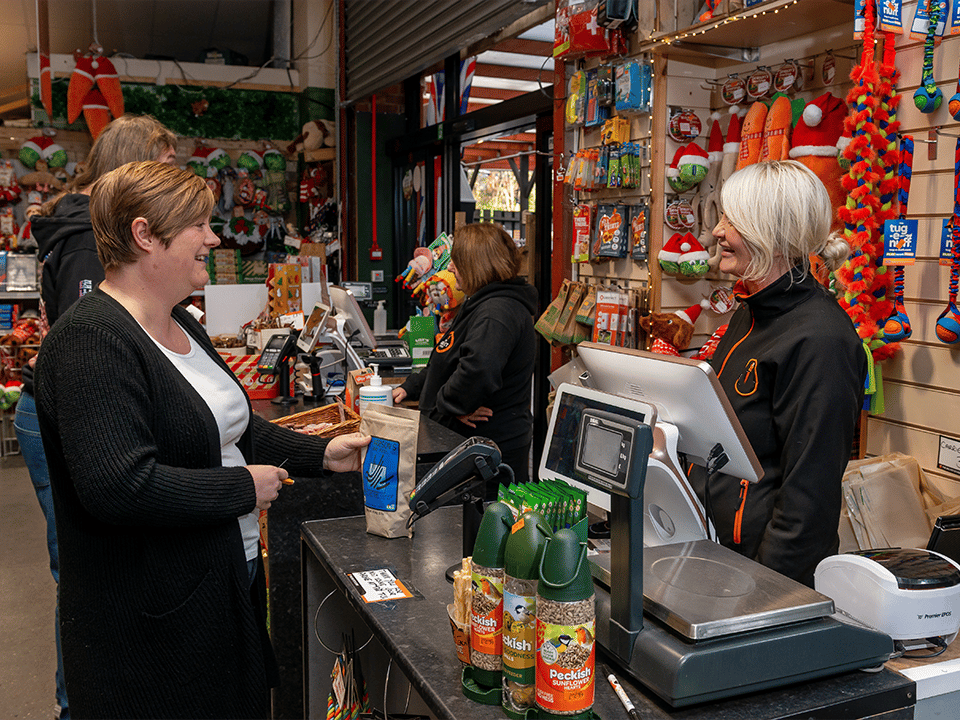 According to Gallup, engaging with customers is the emotional connection between your customers and you and is key to the organic growth of a business and retaining customers. Conversely, if your customers don't see any appeal, your pet shop risks surviving based on a price relationship alone and may struggle to gain and maintain them.
Types of customers
Customers are crucial for all businesses to survive and can be categorised by type. Below are several different types of customers to account for when deciding on your customer retention strategy.
Loyal Customers
This type of customer is a pet shop's dream and should be a top priority to appease. They are regular customers who tell others about your business and purchase products over an extended period. According to Marketing Metrics, the probability of selling to an existing customer is 14 times higher than the probability of selling to a new customer (Rioux,2020). They also contribute to a significant portion of revenue for most businesses. A fantastic way to keep retaining loyal customers is to obtain feedback from them. This will ultimately help your pet shop to develop and grow.
Impulse customers
Impulse customers are an attractive type of customer for pet shops because they are easier to upsell to. In addition, this type of customer buys products spontaneously, which is triggered by impulse. They often go into a pet shop without their hearts set on one product. This category of customer usually responds to recommendations and offers. This is an excellent opportunity to display your expertise and upsell your products as a pet shop business. Furthermore, if they are impressed with the products you recommend, they will be more inclined to return in the future.
Transactional customers
This group of customers are heavily influenced by price and discounts. They will often look for the best costings and even try to negotiate with you for a better price. In addition, they will look for seasonal and festive offers. It may be harder to retain transactional customers to your store if price is not your unique selling point. However, they can play a key role for your business by upbringing your business's inventory and helping purchase products that you may be struggling to sell.
Need-based customers
This category of customers buys products based on a particular need. They often know the exact product they require and can be hard for you to upsell to. It is important to note that need-based customers can be quickly drawn to other businesses and will switch to substitute products easily. When it comes to the retention of need-based customers, you need to develop interaction and a positive bond with them. This is attainable by having personal communication with them. Red Point Global found that 32% of customers are willing to overlook a bad customer experience if they feel like a company is trying to understand them as a customer.
Methods to retain customers
As a pet shop, there are several methods you can implement to retain customers. A combination of traditional and digital strategies is an excellent place to start. This article section will look at ways you can implement these into your customer retention strategy.
Loyalty Schemes
Key to the retention of customers is loyalty schemes. Pet shops are primarily looking to let their customers stay loyal for longer. But they are also looking at ways to make them spend incrementally longer with their business. This is where a loyalty scheme can be hugely beneficial by offering special incentives to retain customers and encourage repeat business. An example of how a pet shop might offer a loyalty scheme is by rewarding its customers for purchasing specific products over time. So, for instance, they could buy nine bags of pet food and get the tenth bag free.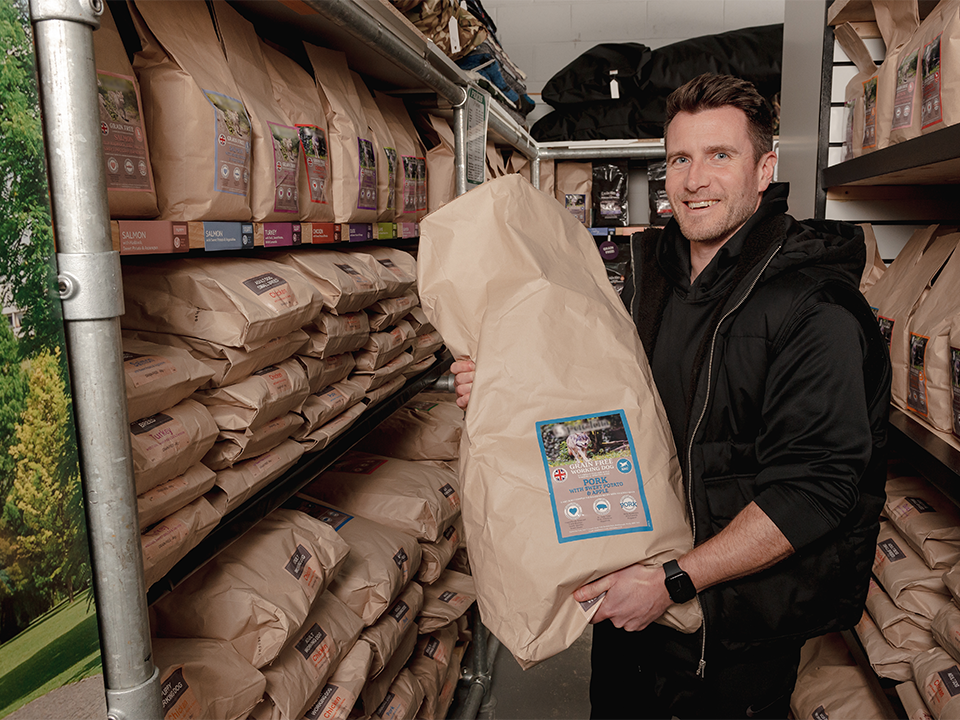 According to Nielsen, 84% of customers said they were more likely to stick with a business that offers a loyalty scheme. Whilst Accenture found that a member of a loyalty scheme will spend 57% more with a company than a non-member.
Subscription Models
Implementing a subscription model is another fantastic method to retain customers in your pet shop. This works by customers paying a weekly, monthly or yearly fee in exchange for products. As a result, this ensures that customers keep shopping with you. With a subscription model in place, you can acquire customers' details and target them with the latest offers in your store. Subscriptions are beneficial to both businesses and customers; this is because customers like it for convenience, as it saves them time researching new products. Whilst businesses like subscriptions because they ensure that they consistently have stock in store. An example of how you, as a pet shop, can administer subscriptions to retain customers is by offering them the opportunity to purchase their weekly pet food repeatedly without the need to remember to purchase. Another advantage is that you will then be able to get their details and advertise the latest offers you have in-store.
Customer Service goes a long way to retaining customers
Customer service is one of many businesses' most effective customer retention strategies. If a customer is satisfied with your service, they are more likely to remain loyal to your pet shop and continue to make repeat purchases in the future. In addition, they may spread the word with family and friends, which is a great driver of new business. According to Oracle, 86% of consumers will pay more for a better customer experience, and 73% want friendly employees or customer service representatives.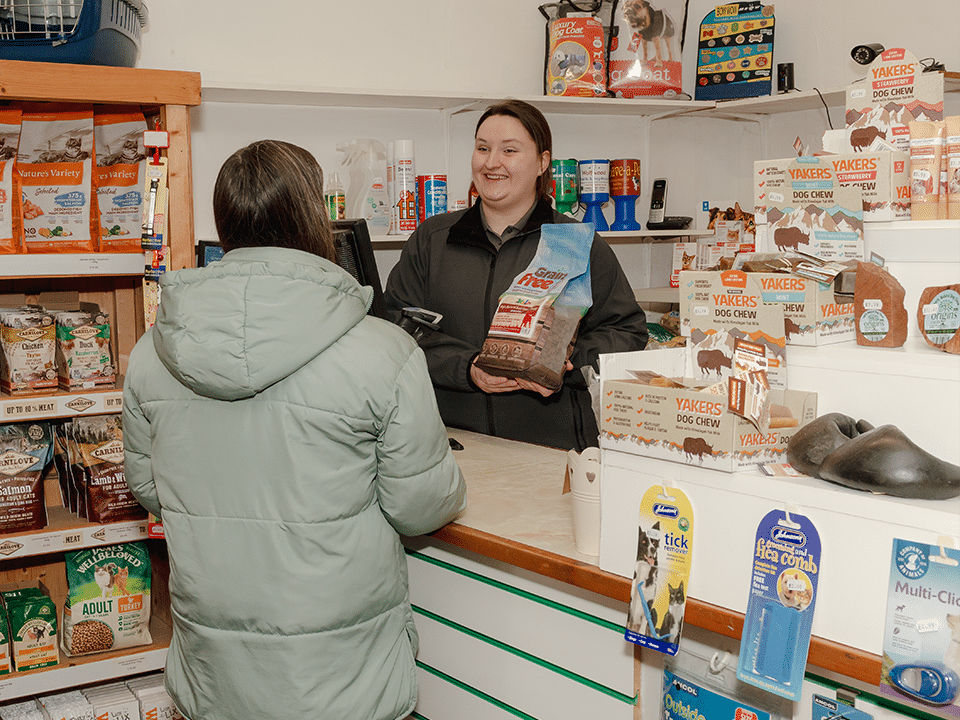 As a pet shop, your staff must engage with customers. Do they need help selecting a product? Do they need advice on a pet-related topic? All these things will help you build a relationship with your customers and leave an impression on them. Another way to showcase your customer service expertise is to ensure that your colleagues understand your pet shop's unique selling point. If everybody has consistent messaging, the information you provide to your customers will be consistent and high quality.
User Generated Content via Social Media
User-generated content, also called UGC, plays a considerable role in retaining customers. Firstly it helps by increasing brand loyalty but also influences the purchasing decisions of other customers. A study shows that UGC influences the shopping decisions of 90% of shoppers. Not only is UGC free advertising for your business it encourages others to visit your store to see what you have to offer. For example, suppose you are a pet shop with a social media channel or website. In that case, you can differentiate against online retailers by posting pictures of customers' pets in your shop interacting with your products. This is something that online retailers cannot offer their customers and increases your chances of a sale if the content is positive about your pet shop.
Product Offering
Your product offering is key to customer retention, with several factors to focus on. Firstly you need to consider whether your shop has something new to offer your customers. Can you get them to browse and purchase more products than usual? What is going to make them keep visiting your store? If you achieve this, it will generate more sales in the long run.
Another factor to look at is the merchandising of your store. This should be your number one priority and works hand in hand with product offerings, starting with ensuring that your shop is clean and has no empty shelves. The more you engage customers with your products, the more likely they will purchase and keep returning. In addition, if your shop has open shelves, customers will look elsewhere.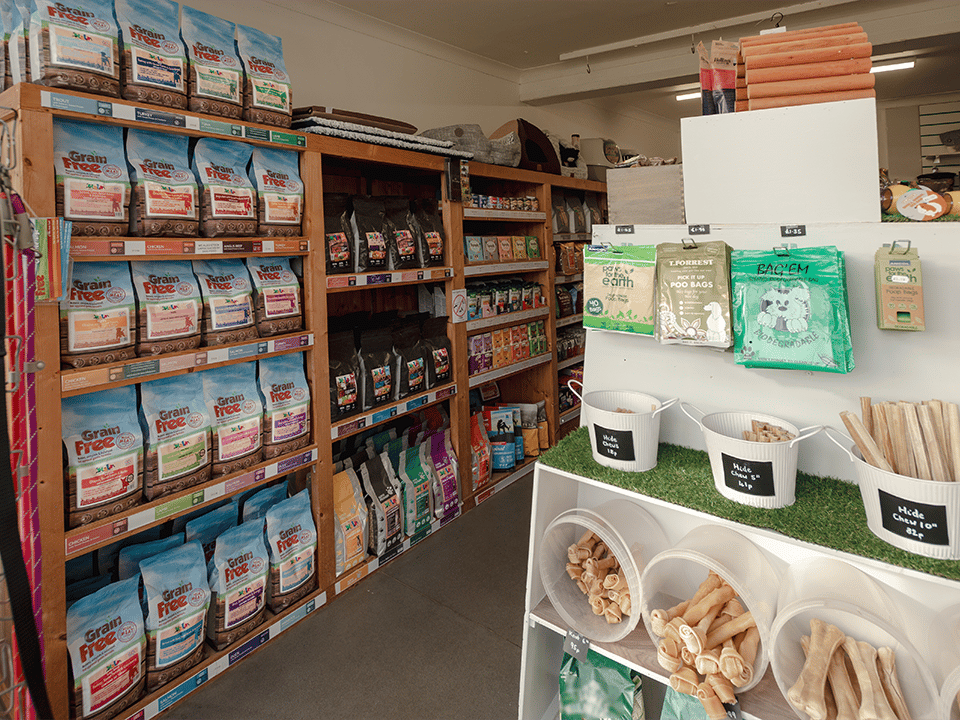 Summary
To summarise, pet shops must consider different ways to retain customers by showcasing products or services that can't be found elsewhere. Retaining customers is essential to pet shops as the life span of pet owners' shopping for one pet can be over a decade of recurring sales. This is supported by research showing that after year five of owning a pet, on average, owners will spend £700 compared to £200 in the first year of ownership. When it comes to the retention of customers, pet shops need to understand who they are. Customers can be segmented into categories, and each has its characteristics. For example, loyal customers are the easiest to retain because they have a relationship with your business and have purchased from you over an extended period. Other segments include impulse, transactional and need-based customers that can all be retained consistently but may need a bit of time to develop them to be loyal to your pet shop.
There are several methods that pet shops can use to retain customers. A common way to do this is through loyalty schemes in which customers are rewarded for purchases they have made. This could be anything from a customer purchasing X amount of pet food and getting a freebie to building up points that can be exchanged. Implementing a subscription model for your business has several advantages for you and your customers, including acquiring customers' details and being able to target them with specific offers. Whilst for customers it is convenient for them as they spend less time researching about new products. Customer service is pivotal to the retention of customers because if a customer is satisfied with their experience, they are more likely to come back but also recommend you to others via word of mouth or user-generated content.
References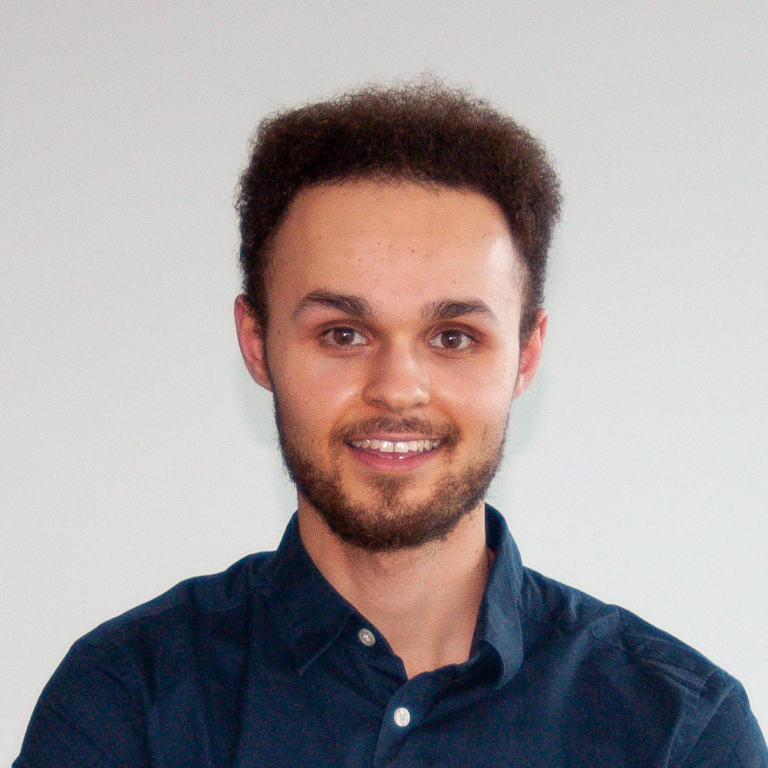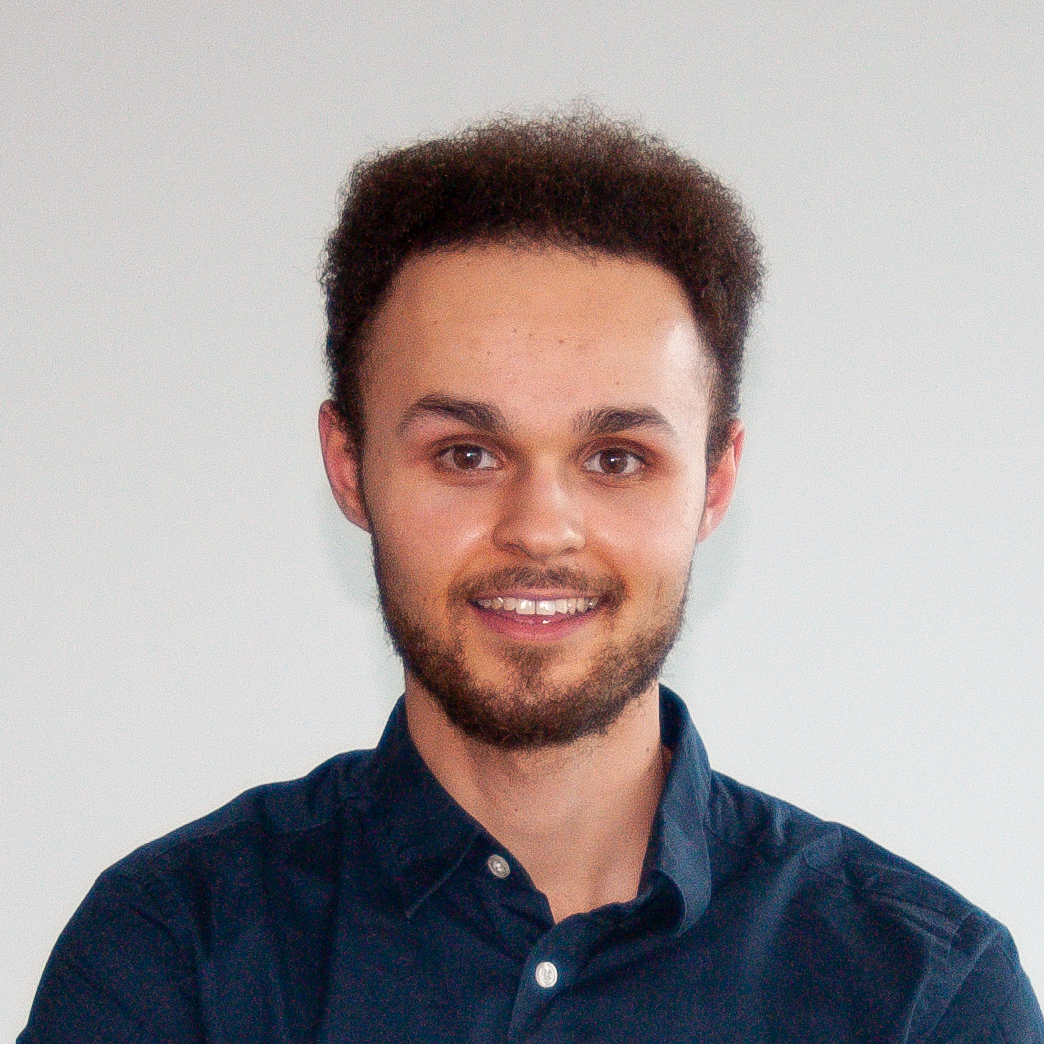 Matthew Aiken
Marketing Communications Expert
Matt graduated in 2017 with an undergraduate degree in Business & Management. Here he discovered that he had a passion and interest in Marketing. In his spare time, he enjoys anything fitness related and getting outdoors. He also has a French Bulldog called Harley and a Persian cat called Bonnie Blue.
You may also like...
Article written by Matthew Aiken