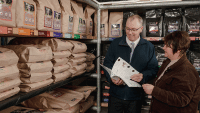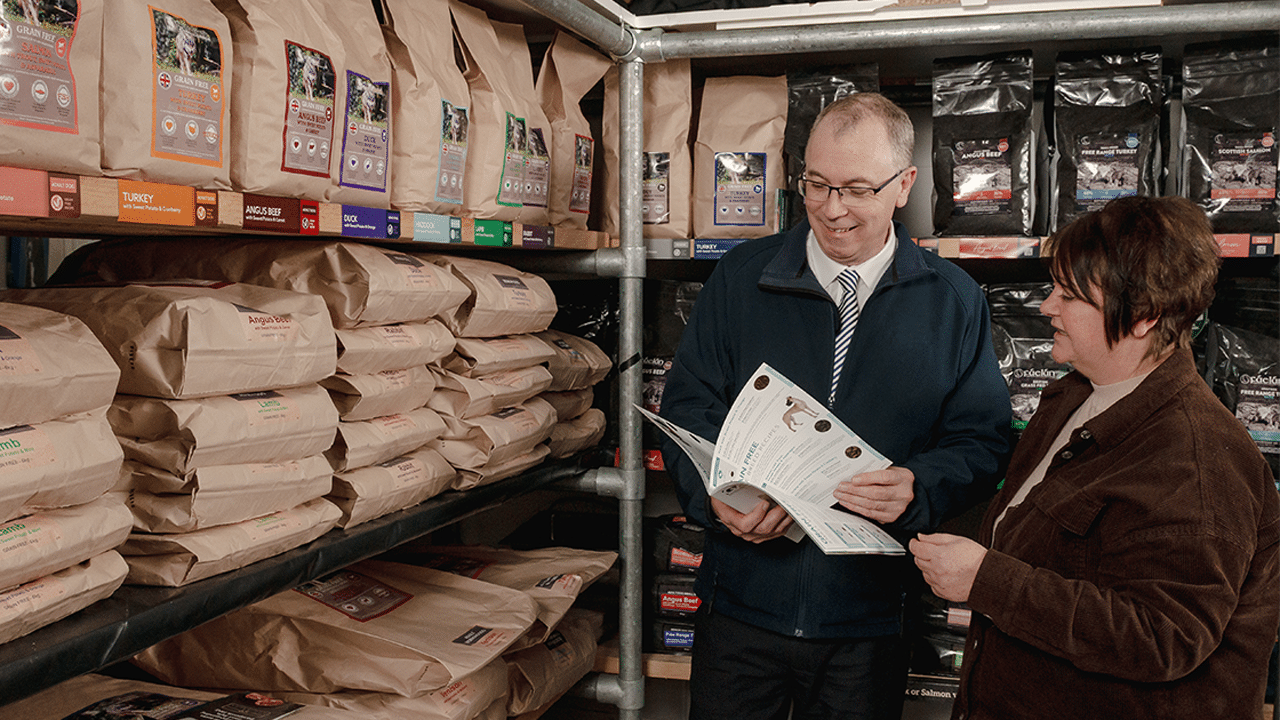 With the number of avenues people can shop for their pets increasing, pet shops must find effective ways to increase brand awareness, retain customers, and gain new ones. Planning a marketing campaign for your pet shop is a great way to do this. A marketing campaign can be conducted both in-store and online. In-store marketing campaigns drive traffic to the store and increase sales through assets such as signage and printed materials. Online marketing campaigns promote products and services via digital platforms such as social media. However, the two can work hand-in-hand and, if utilised correctly, can help a business develop its sales.
This article will focus on planning a successful marketing campaign for your pet shop. With information about how you can identify objectives for a campaign, how budgeting is a crucial factor, and why target audience and messaging will determine the success of your campaign. In addition, tips on implementing your marketing campaign and measuring the results.
The purpose and objectives of your campaign
At the start of any marketing campaign, you must identify the purpose. Without this, your campaign may not get the desired results and become lost. Why would you like to run the campaign? What would you like to accomplish for your pet shop? Below are a few simple ideas that you may have for your pet shop to build the basis of your campaign.
Increase your pet shop's brand awareness
Boosting the average spend per customer in your shop
Generate more sales of a specific product or type of product
Build your customer base
Advertise an upcoming event in your store
Develop your social media presence
Although basic, these are just some building blocks for planning a marketing campaign for your pet shop. As you begin to develop your campaign, you must set objectives. This differs from the purpose of your campaign because objectives are more specific. A standard method to set an objective is through a SMART objectives strategy. This stands for Specific, Measurable, Achievable, Relevant and Time-Bound and allows businesses to create, track and accomplish objectives.
Budget
Once you have decided on the purpose and objectives, it's time to review your finances and agree on your spending. Budgeting plays an integral part in a campaign, so you need to think wisely about what activities will have the best returns for your campaign. It is very easy to spend money on different marketing avenues, which may hamper the campaign's success, so as a pet shop, it is best to focus on a few with a campaign. For example, it is easy to overspend on your shop's number of leaflets and materials. Alternatively, paying for pay-per-click advertising can quickly consume your budget if it is a digital marketing campaign.
Target Audience
For many businesses, understanding their target audience can be challenging as there are a variety of customer types that could be sold. Therefore, when planning your marketing campaign, you must know your target audience. Having target personas (a fictional profile of a person who represents your target audience, based on specific characteristics) for your pet shop is an excellent method to discover your target audience.
When it comes to the target audience of your marketing campaign, the first step is to realise what stage of the buyer's journey your campaign is targeting. Are you trying to bring in new customers? Or are you wanting to gain insight from your existing customers? Will your brand's campaign be recognised? Or are you introducing a new identity altogether? These questions will influence your marketing message, which will change depending on whether your target audience is in the awareness, consideration or decision stage. Even though your campaign may cater for a number of your target audiences, it is crucial that you have a specific audience in mind.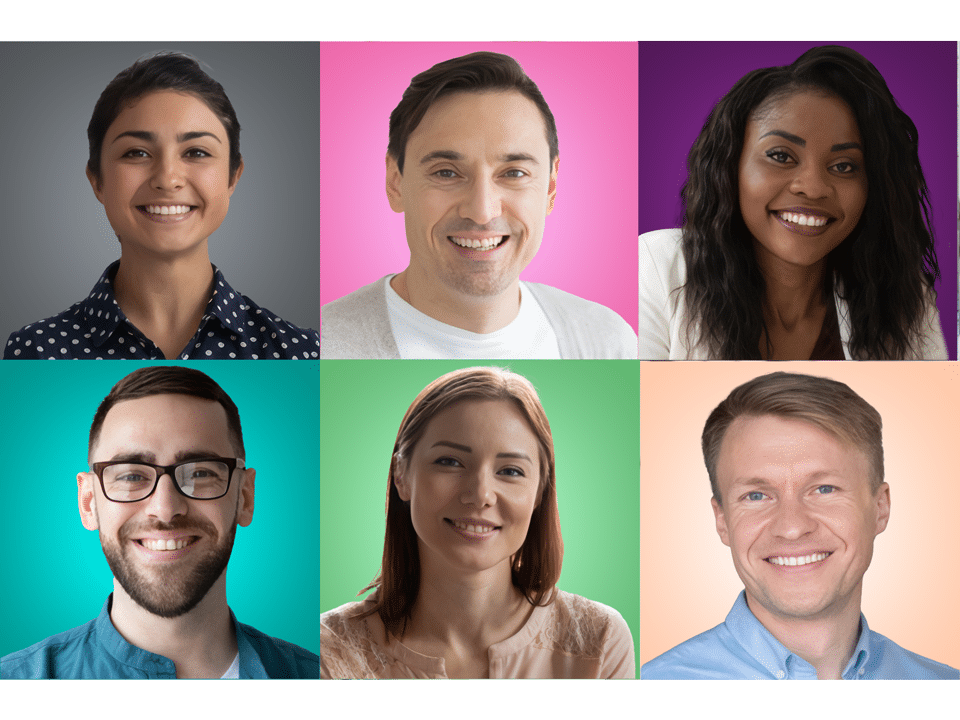 Building your target audience
To help build your target personas, you need to understand their interests and touchpoints. For example, for a pet shop owner, ask yourself questions such as:
What type of content will get my audience's attention?
Do they engage better with certain avenues of information, such as leaflets or social media?
What kind of problems do they have that your product, service or brand could solve?
What is their income, and can they afford your product or service?
Narrowing down your target audience like this will bring the best results at a cheaper cost for your campaign. An example of a target audience for a campaign where you are trying to convert a customer from a brand of dog food to your own brand of dog food could be:
Dog owners aged between 21-45 that live near your shop have purchased a premium branded product in the last month.
Your Campaign Message
It's time to get creative and plan the messaging for your marketing campaign. This a huge deal because it will attract customers to your pet shop. The messaging needs to focus on your customer and satisfy their needs to be effective. Ensure you know your customer's problem and that your messaging has a clear path to the solution.
Your campaign message also needs to trigger an emotional response from your customers. Believe it or not, 95% of purchasing decisions take place in the subconscious mind, according to Harvard professor Gerald Zaltman.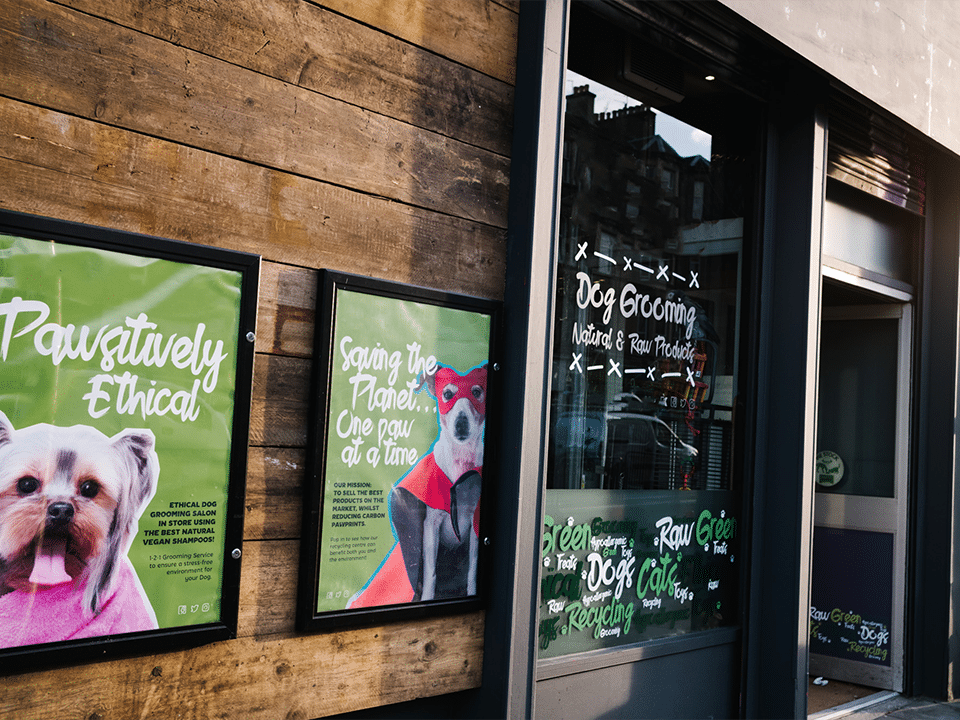 Creating an emotional connection in your messaging is crucial in enticing people into your shop, especially when the average person is susceptible to seeing up to 4,000 to 10,000 advertisements daily. Your brand needs to stand out!
In terms of your pet shop marketing campaign messaging, you need to make sure that it is consistent in-store and digital or your customers may become confused.
Methods to reach your customers
Choosing the correct methods in which your marketing campaign will run will be dictated by all of the points raised in this article. What method is your target audience most likely to use and be susceptible to your campaign? How much of your budget will you spend on each method?
In modern society, there are many avenues that pet shops can use as part of their marketing campaign, so it is essential to utilise just a few methods. As a pet shop, you may want to utilise the following channels for an in-store campaign that promotes a brand-new product.
Promotional Materials
Utilising promotional materials such as leaflets and posters is an excellent tool for an in-store marketing campaign. Materials like this make your shop look visually appealing and provide your customers with valuable information about your products. These materials can be the difference between a customer purchasing your products or not. However, a disadvantage of using this form of communication as part of your marketing campaign is that customers tend only to view the information once and then dispose of it, which may prove costly if it doesn't lead to sales.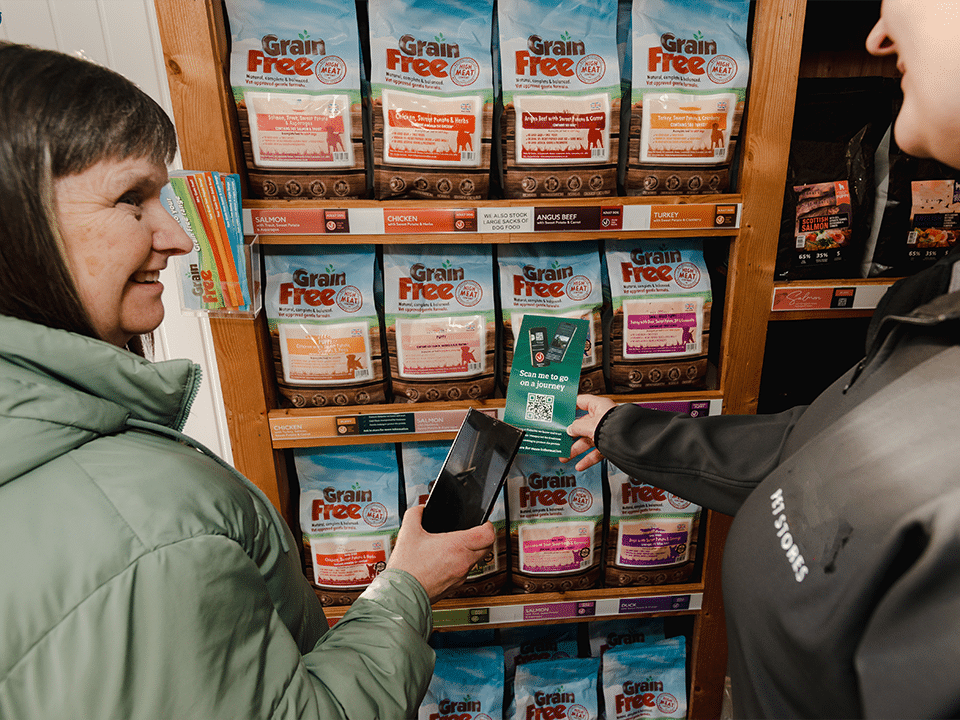 Direct Mail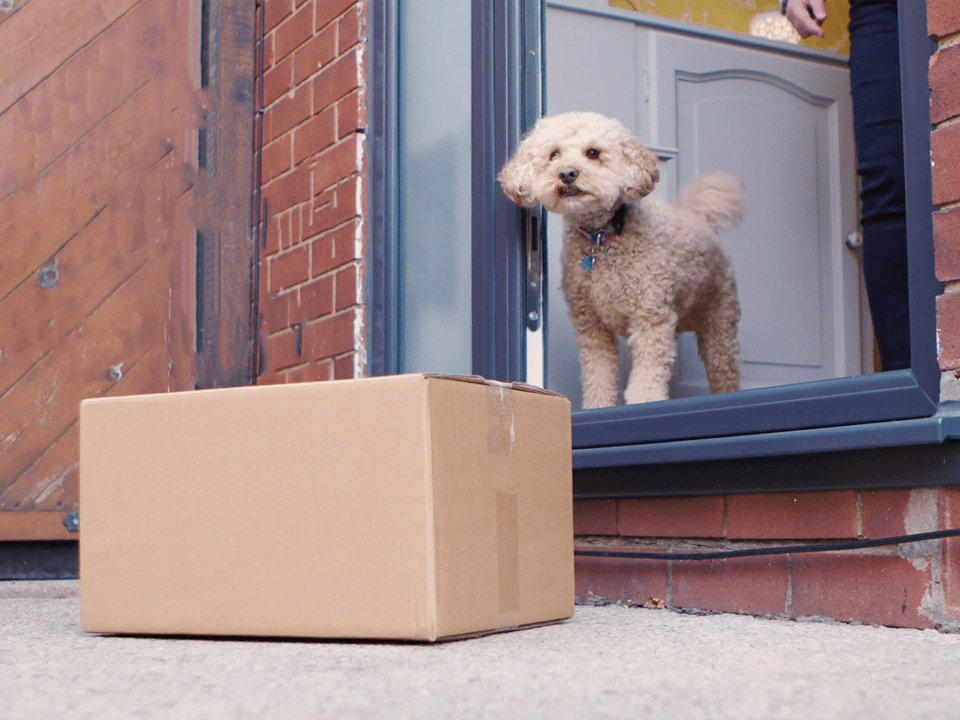 This is another fantastic method for your marketing campaign and promoting a new product. This form of communication involves sending your promotional materials directly to the customer's address to gain interest in your products. An advantage of using this as part of your marketing campaign is it is highly targeted so that you can target specific customers with this. In addition, direct mail is tangible, and customers are more likely to take notice of physical mail rather than an email that could end up in their spam folder. Although a fantastic method to use in your campaign, it can also eat into your budget. Depending on the size of the mailing and frequency, this can eat up how much you plan to spend.
Social Media
Social media has changed the world and marketing campaigns for all types of businesses. With approximately 4.26 billion active social media users worldwide, there is a huge opportunity to promote your pet shop. Social media marketing campaigns can help increase the awareness of your brand because it leaves an imprint on the minds of your customers. According to SCORE, 77% of small businesses use social media to help drive awareness. It is also a fantastic opportunity for pet shops to advertise what is happening in their store and drive new and existing customers to come and explore what's new.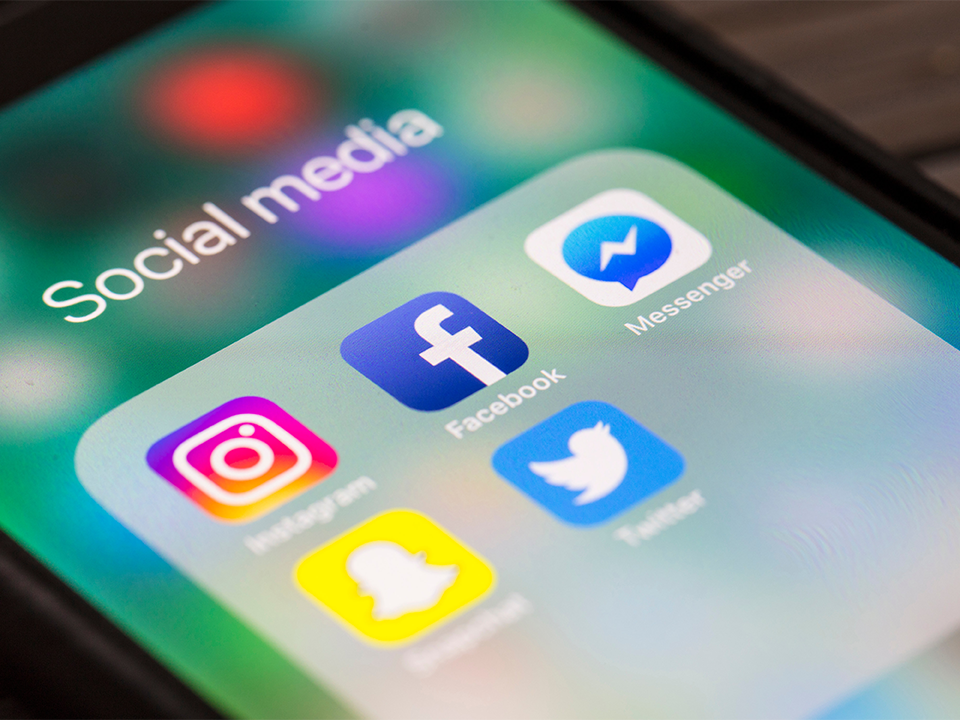 Although it has many benefits, social media does have its downsides. When looking to advertise to customers, there is a cost to it, and each click that the advert receives will cost you money with sometimes little return on investment. Before embarking on a social media spending spree, be sure to do your homework. Once again, it is crucial that your target audience can be reached using this avenue. Posting a few times now and then will not get your return on investment. There needs to be a clear, thought-out plan.
Implementing your marketing campaign
Now that you have planned your marketing campaign, it is time to implement it. If everything has been designed to detail, then this should be easy. A decisive factor is the colleagues working in your pet shop. Make sure that they are on board with the marketing campaign and understand the intricacies of it. In addition, you should get your team to help plan the marketing campaign. Finally, your team may have some ideas that you can integrate into your campaign to really get their "buy-in".
Measure and analyse
When your marketing campaign is complete, assessing the successes and areas to improve is essential. Measuring and analysing your campaign data can provide insights into your audience, marketing methods and budget. It will also help with planning future marketing campaigns.
The best way to realise if your marketing campaign was a success is by returning to your objectives and realising if you met them. If you did, then that is fantastic. If not, then you need to understand why?
For example, if your objectives were to increase the number of customers visiting your pet shop by 20% over the next three months, any increase in customer traffic may be seen as successful. However, there is a difference between a campaign that works and a worthwhile campaign.
A worthwhile campaign provides a return on investment proportionate to the time and work put into it.
Summary
To summarise, as the number of ways for pet owners to shop increases, pet shops must think of ways to drive customers in-store. A fantastic way to do this is by running a marketing campaign. However, for a marketing campaign to succeed, planning is required to ensure that the campaign is successful.
The first stage when planning a marketing campaign involves having a purpose and setting objectives. A simple way to do this is using a method called SMART objectives which allows businesses to create, track and accomplish objectives.
After this stage of planning is complete, it's time to review your finances and set a budget for the areas you will be spending on the marketing campaign. When budgeting for your campaign, you must think wisely about what activities will have the best returns for your campaign. Spending money on different marketing avenues is very easy, which may hamper the campaign's success.
One of the most important parts of planning your campaign is knowing your target audience. If you are targeting the wrong type of customer, it will be tough for your campaign to succeed. Having a fictional profile of a person who represents your target audience based on specific characteristics of your pet shop is an excellent method for discovering your target audience. After defining your target audience for your campaign, it's time to create your campaign's messaging and methods to reach your customers.
After this is finalised, you can implement and ensure everybody working in your pet shop is on board. They will play a vital role in the success of your campaign.
Finally, it is crucial to review the success or not of the campaign. Data is essential to review the success and this should always be related back to the original objectives.
References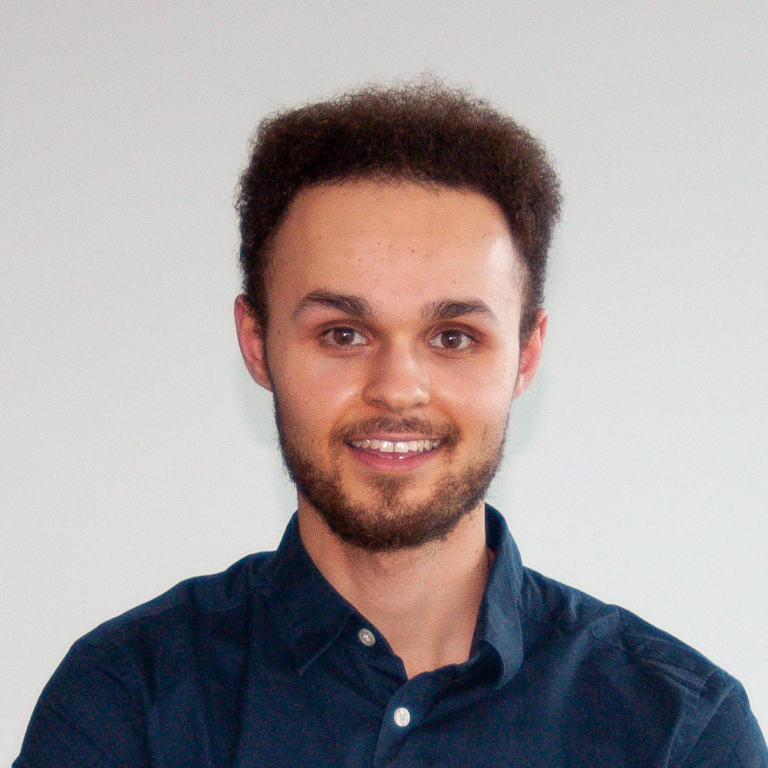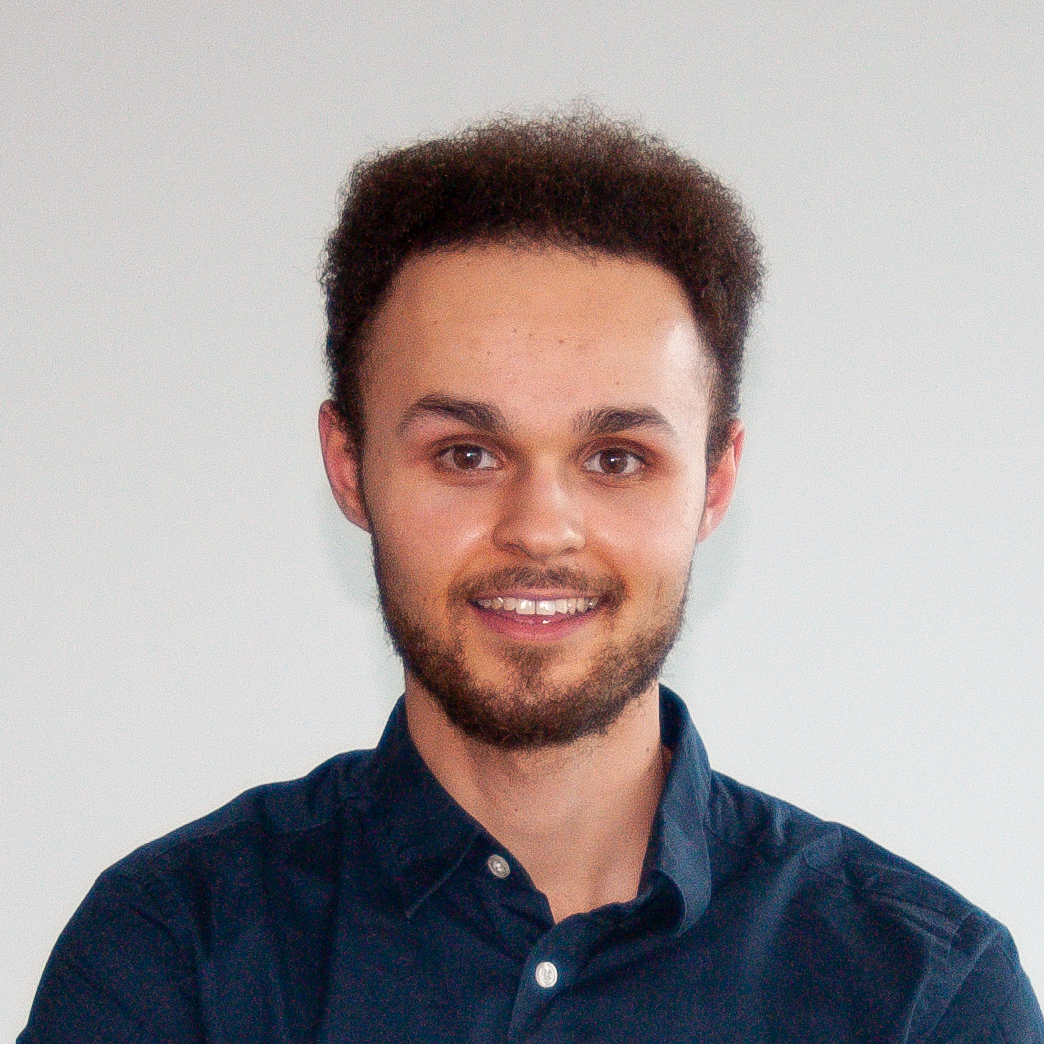 Matthew Aiken
Marketing Communications Expert
Matt graduated in 2017 with an undergraduate degree in Business & Management. Here he discovered that he had a passion and interest in Marketing. In his spare time, he enjoys anything fitness related and getting outdoors. He also has a French Bulldog called Harley and a Persian cat called Bonnie Blue.
You may also like...
Article written by Matthew Aiken