Life at GA Pet Food Partners
GA Pet Food Partners (GA) is a family-owned and family-run business. Every colleague is seen as an extension of the family.
To reward all their hard work, GA has committed to enriching our colleagues' lives by implementing Team Bonding Events such as an annual Family Fun Day, Christmas Parties, Sports Teams and Team Bonding Days Out. Yet that's not all, read on to find out what life is like at GA.
Apprenticeships
GA Pet Food Partners has many Apprentices engaged throughout different business areas, including Engineering, Human Resources, Accountancy and Business Administration. There are currently ten Apprentices employed at varying stages in their study programmes. These courses are completed at Runshaw College, Preston College, Southport College and St Helens College.
Furthermore, a new partnership has been launched between Runshaw College and GA. Runshaw College's strategic partnership with GA was set up by the North and Western Lancashire Chamber of Commerce Young Chamber programme, which works to increase engagement for students within the local business community to gain work skills, knowledge and experience to complement their academic qualifications.
As part of its commitment to working collaboratively with educational establishments, GA Pet Food Partners is pleased to announce that it will be joining the Employer Partnership Board (EPB) of Runshaw College. You can read more about this story by clicking here.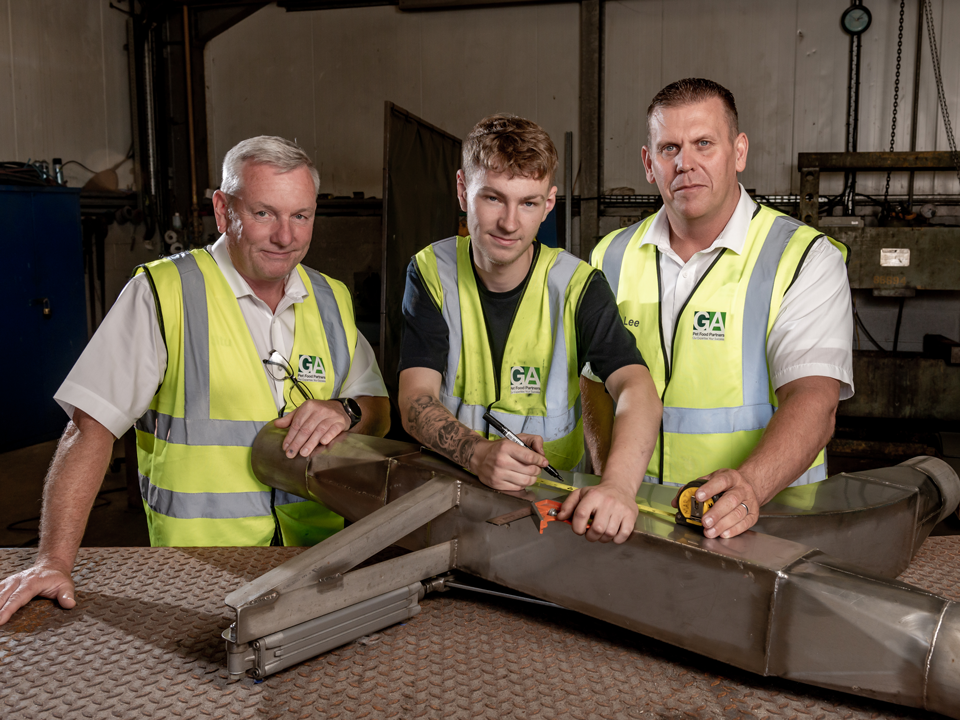 GA Pet Food Partners strive toward giving back to the local community. One way we aim to do this is by delivering apprenticeships and helping educate talent in the area. Our core value of innovation links closely to this program, as it highlights our goals for growing our GA family. Also, it allows us to improve and develop our departments continuously.
Apprenticeships are a great way to gain experience in a business while also developing the educational aspects and theories included in the role. Each apprentice will follow a specific framework highlighting the relevant knowledge, skills and behaviours that would be developed during the apprenticeship and assessed during the end-point assessment.
We offer a range of apprenticeships in different departments and at different levels, from Engineering, Labs, Quality Control and HR. We will continuously look to develop and review the styles and range of apprenticeships we offer to ensure all business needs are being met. To view our current live apprenticeship vacancies click here.
We believe apprenticeships are a great way to develop new and young talent and give opportunities to our existing colleagues to help upskill and develop their existing competencies.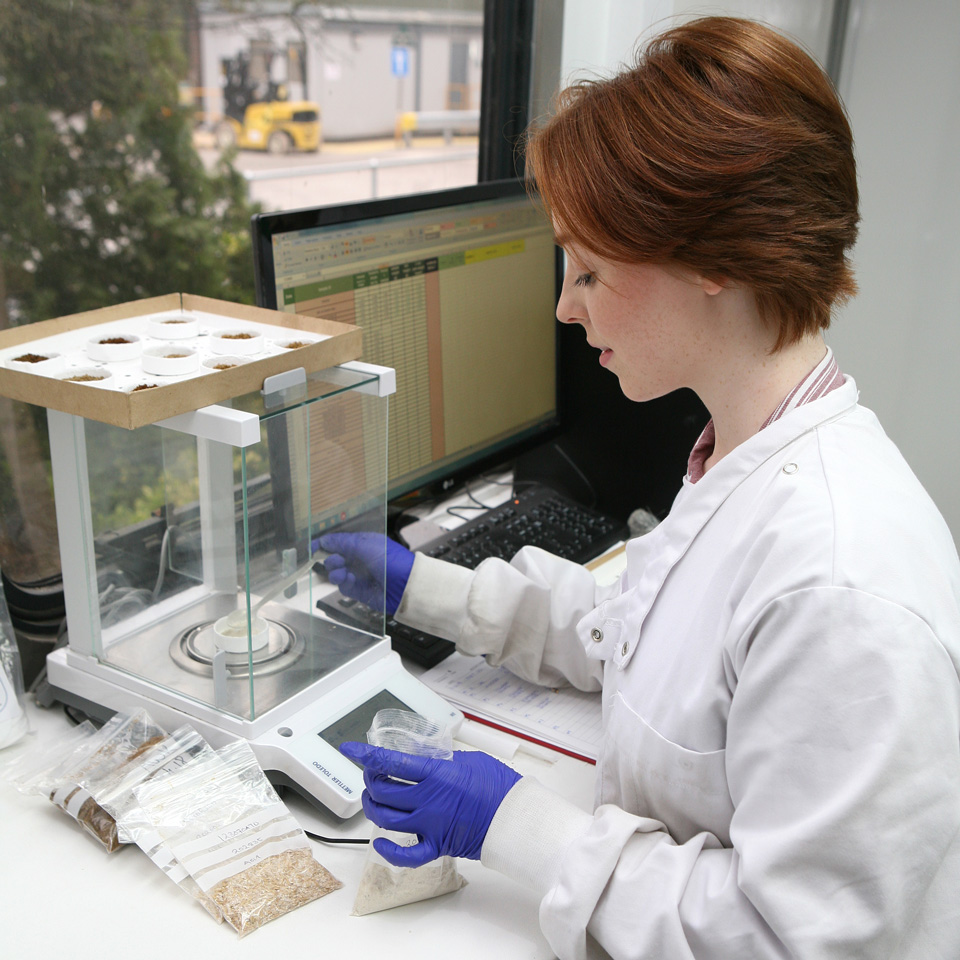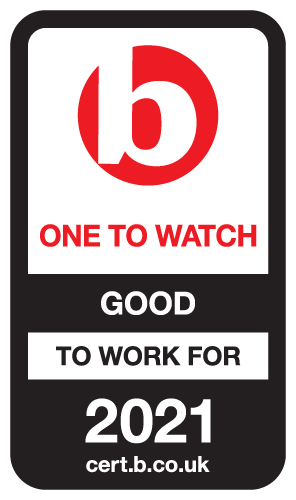 Best Companies One To Watch Award
GA Pet Food Partners is proud to have been awarded the Best Companies One To Watch Award. The b-Heard Survey invites our colleagues to score 70 statements about their wellbeing, pay and benefits, personal growth, team, leadership and much more. It is scored on a seven-point scale that allows for more nuanced responses than an agree/disagree model or five-point scale. This, combined with Best Companies unique 8-factor model, provides GA with a structured and accurate insight into how our colleagues feel. In addition, the b-Heard Survey is strictly confidential, allowing our colleagues to give honest responses without fear of reprisal.
Once the survey is complete, GA receives a Best Companies Index (BCI) score, which measures workplace engagement. If the BCI score is high enough, GA earns an accreditation. One to Watch is a special status awarded to organisations where workplace engagement shows promising signs for the future. Achieving a One to Watch status requires a minimum BCI score of 600 and reflects organisations with 'good' levels of workplace engagement.
Lancashire Business View Red Rose Awards – 2022 Large Business Winners
The Red Rose Awards is where Lancashire business, commerce and industry are celebrated. It provides the best possible platforms to promote success and to encourage inter-trading in the county.
Lancashire Business View created the event to acknowledge business excellence, provide the best possible platforms to share successes, and encourage trade in the county.
GA Pet Food Partners are proud to announce we've been awarded the Lancashire Business View Red Rose Award for Large Business.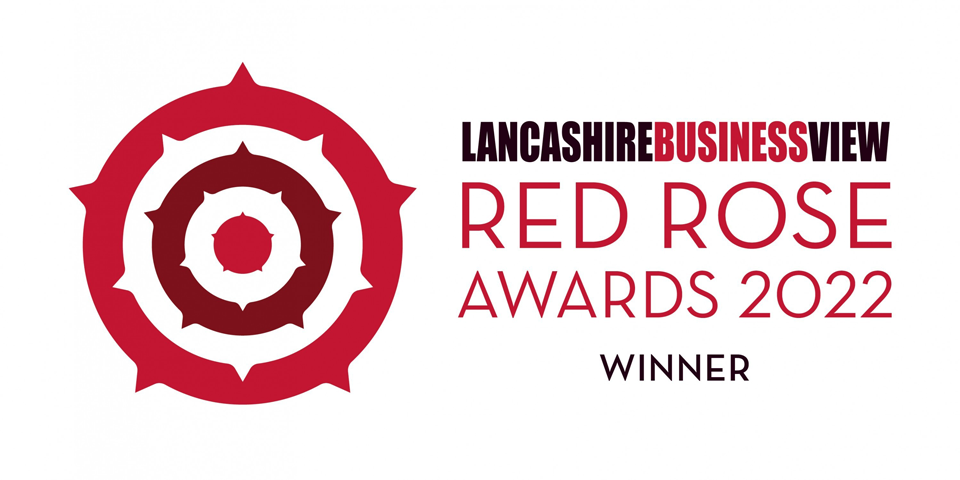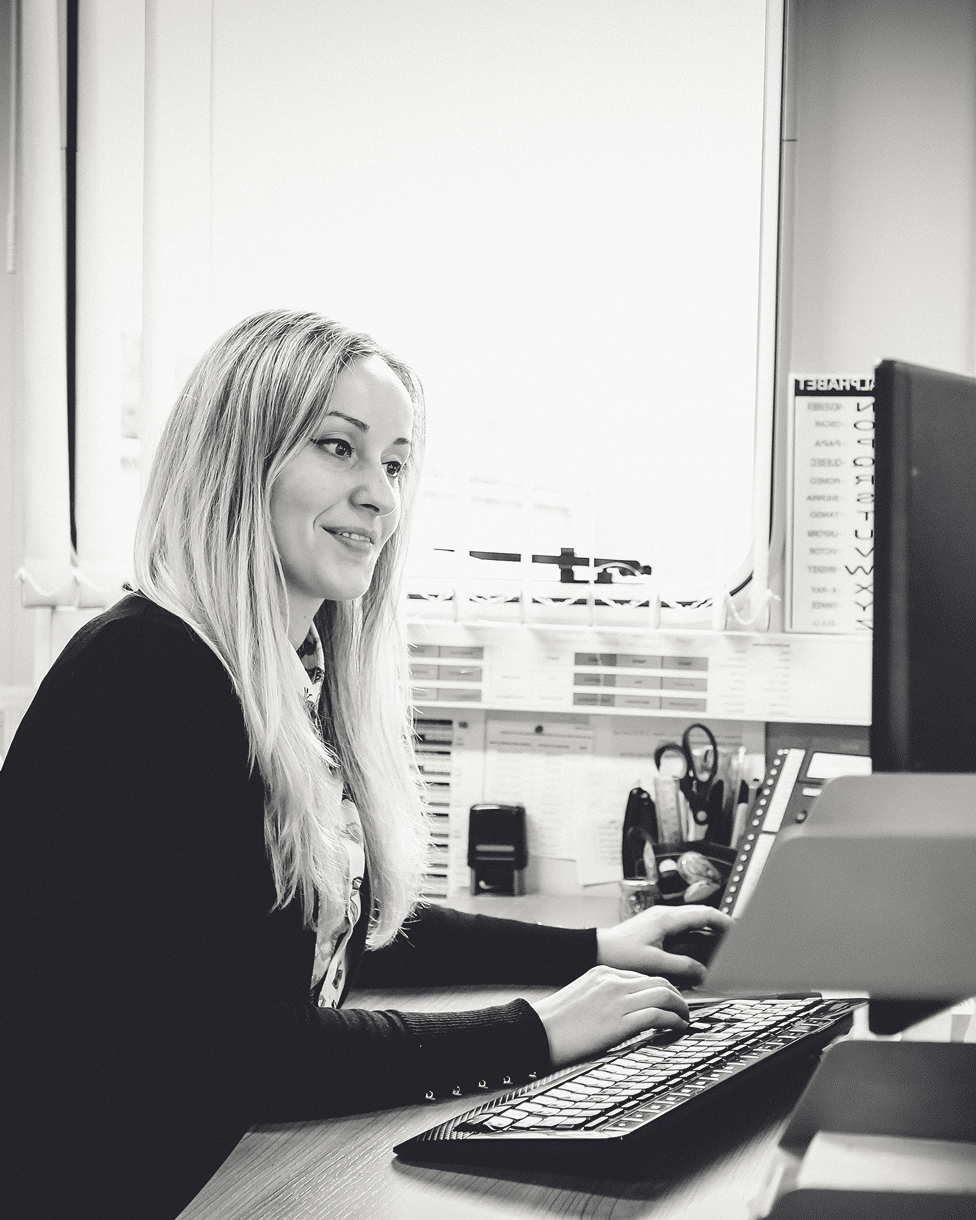 Colleague Development
GA Pet Food Partners has several colleagues who began their journey at GA working in the company's production areas before progressing into office-based roles.
Diana Stan, who works within the Human Resources Department, began her journey working in the Small Pack Department before progressing to becoming a key member of the Human Resources team. Diana is from Romania and came to the UK in July 2014 with her husband, Alin.
Diana brings all the skills and knowledge of the production teams to the HR Department and offers guidance on what will improve the happiness and well-being of those working within the production areas. Diana is a huge advocate of the English Lessons, having studied herself at Preston College following her 12-hour shifts within the Small Pack department. Diana has found that having good English language skills has helped her develop herself within both GA and the UK. When asked about her GA journey, Diana said…
Employee Of The Quarter
GA Pet Food Partners has set up an Employee Of The Quarter scheme, which allows colleagues to nominate their peers to be recognised for going 'above and beyond' in their role. This award allows colleagues to be celebrated for their achievements and awards them with a £500 prize which is to be spent on a weekend away of their choice.
GA is keen to recognise colleagues and has also set up the Chairman's Award, which allows Managers and Directors the opportunity to present colleagues the recognition that they deserve as valued members of the GA family.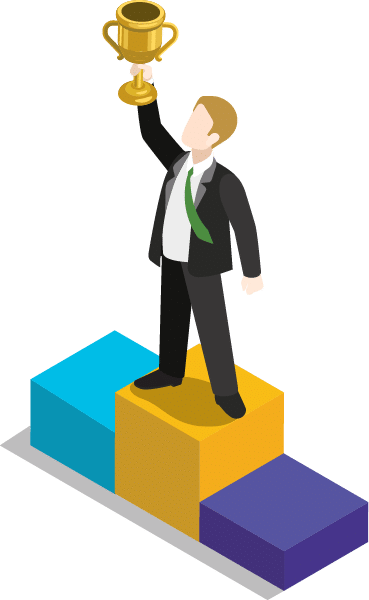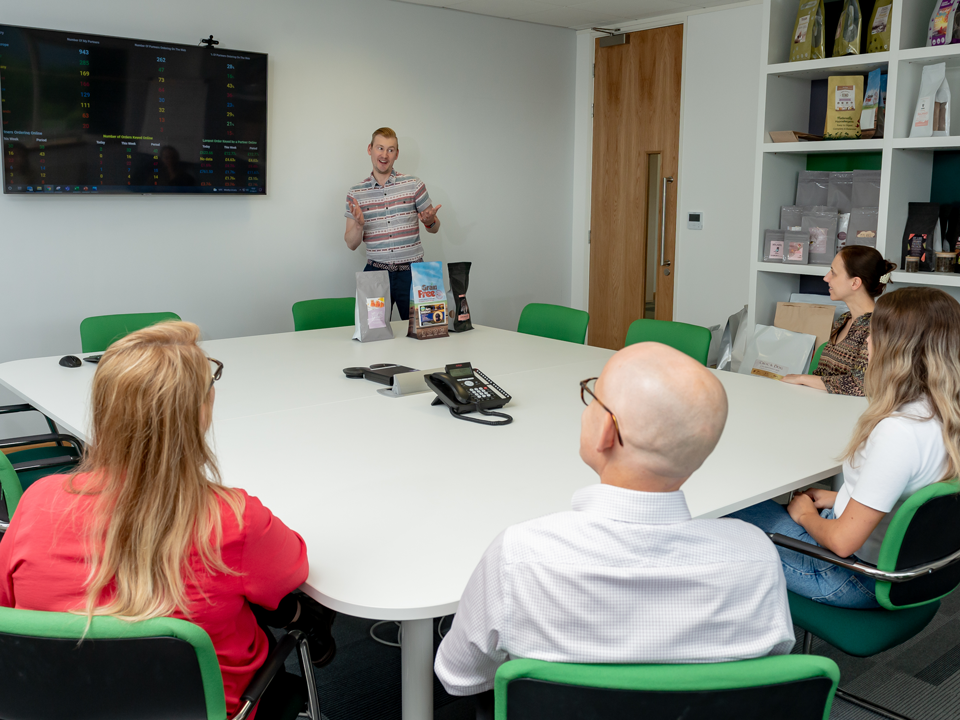 English Lessons
GA Pet Food Partners have recently appointed an independent English Teacher to provide English lessons to our European colleagues. The uptake for this has been fantastic, with 230 colleagues currently signed up. Improving their English language skills is vital to those wanting to create their own path within the UK. In addition, GA wishes to support colleagues of all nationalities in providing a stable and supportive life for them and their families. By offering English lessons free of charge, GA can assist colleagues in achieving their goals and aspirations.
GA Sports & Team Building
We are keen to encourage and support any team building activities and clubs, from the four teams in the GA Football League to the Go Karting and Fishing clubs. GA Pet Food Partners provides financial sponsorship to encourage our colleagues to join in. This allows them to socialise and grow closer with their teammates and colleagues from other departments, further helping to improve the morale and physical and mental well-being of our colleagues.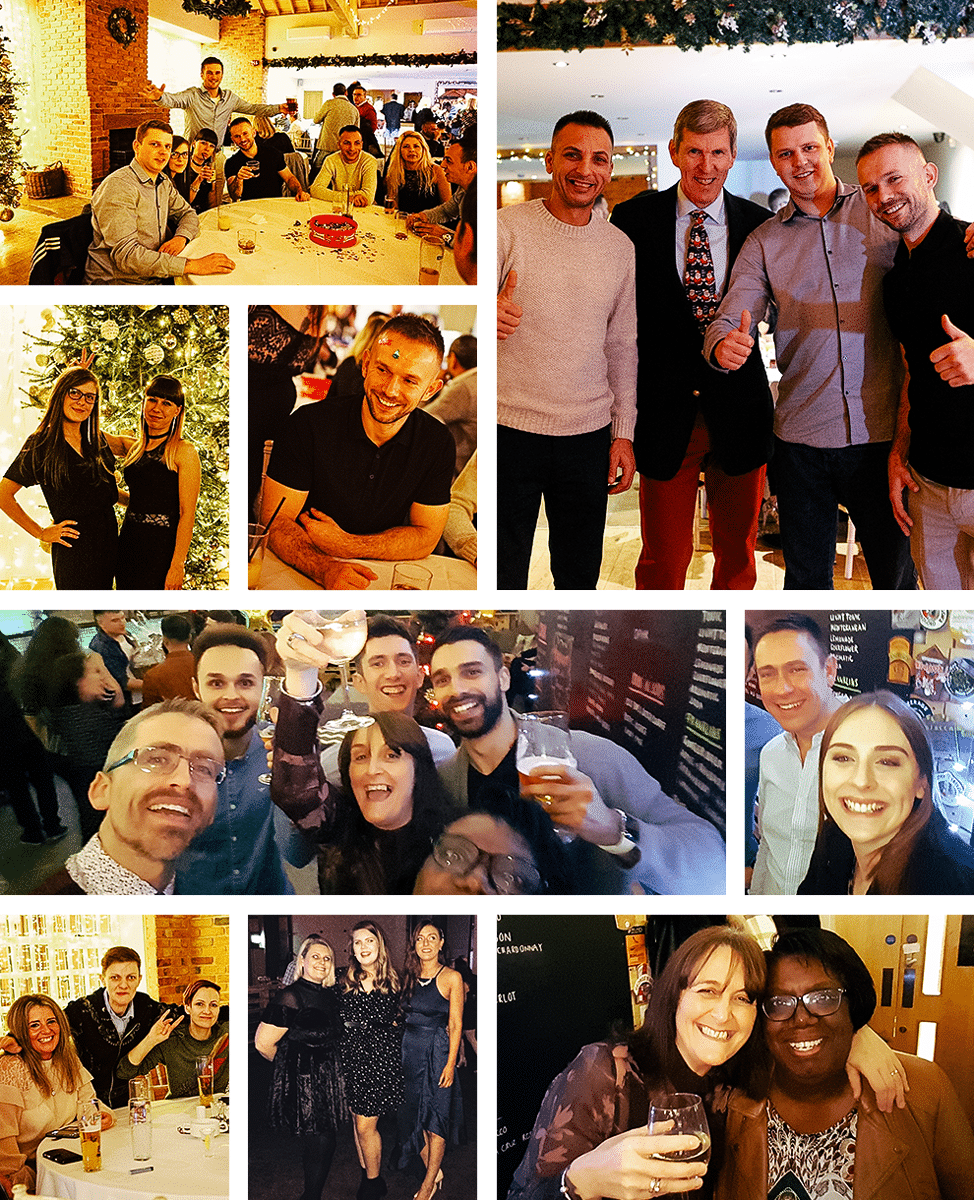 GA Christmas Parties
Christmas would not be the same without a Christmas party, and at GA Pet Food Partners, we are keen to ensure everyone can join in. Our Christmas Party is always guaranteed to be a fun, informal experience, with live music acts, free food and drink and transport provided for our colleagues as our way of saying thank you for all their hard work throughout the year.
Runshaw College Employer Partnership Board
As part of its commitment to working collaboratively with educational establishments in the vicinity of its sites, GA Pet Food Partners is pleased to announce that it will be joining the Employer Partnership Board (EPB) of Runshaw College. With campuses in both Leyland and Chorley, Runshaw College has been delivering outstanding teaching and learning since 1974, as well as offering exceptional pastoral care. As a result, students have access to a wide range of opportunities and experiences to help develop skills that will prepare them fully for higher education and employment.
The EPB was formed to ensure the college continues to offer courses and apprenticeships that will progress its students and meet the needs of future labour market requirements. Runshaw is working with employers like GA, at the heart of the community, across a range of sectors, who can inform them about their sector, future skills needs, skills gaps and opportunities. Employers combined professional input in these areas will feed into Runshaw's future curriculum plans. New courses and apprenticeship programmes will be researched and sourced using this information, enabling Runshaw to offer the best possible provision to its students.
The purpose of the EPB is:
To share key industry information
Identify future demand & skills shortages
Enhance curriculum & programmes: Sixth Form College, Adult College & Apprenticeships
Provide curriculum intent & propose changes from findings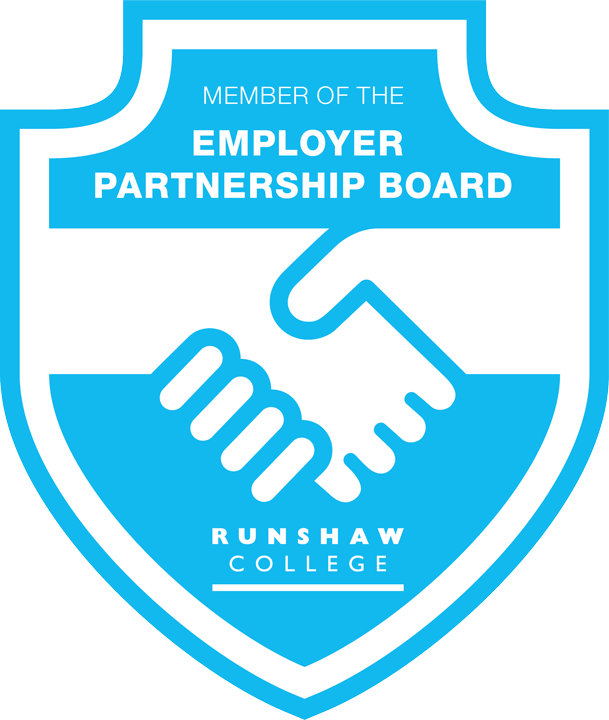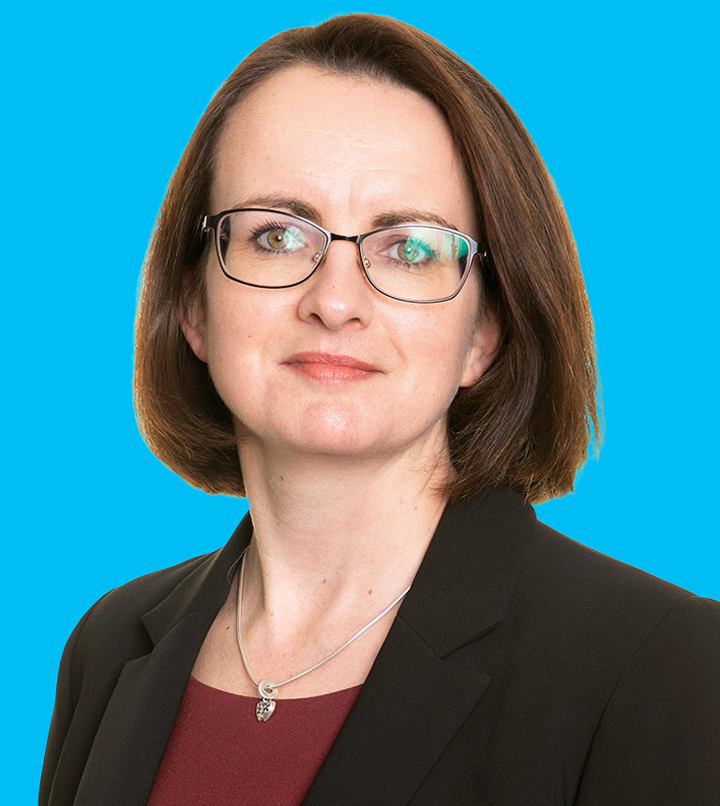 I am delighted that GA Pet Food Partners has become a member of the Employer Partnership Board at Runshaw College. We are proud to work in close collaboration with a broad range of employers so that we can fully understand and meet the future skills needs in our region. Our employer partners enhance and co-create the curriculum so that all our students (whether they are young people, adults or apprentices) are well-prepared for their role in the future workforce.
Clare Russell
Principal & CEO, Runshaw College