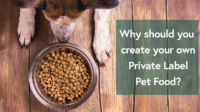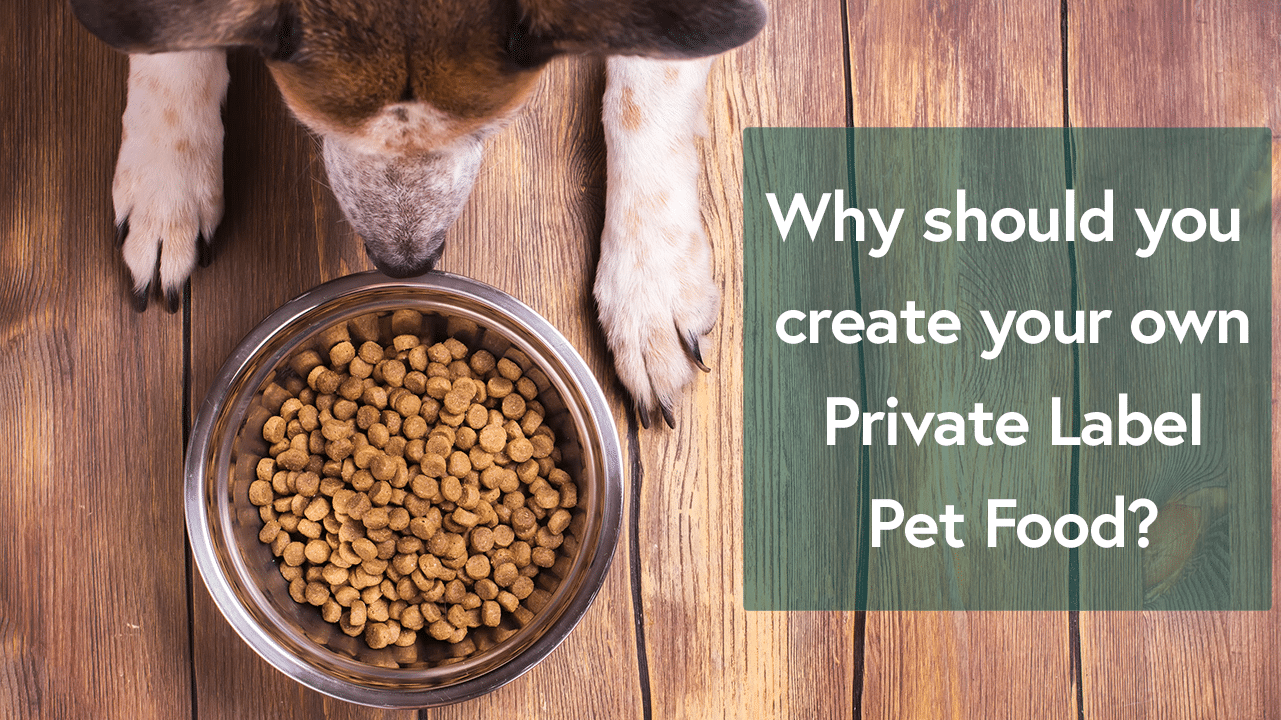 The pet food industry is booming right now. Recent research by the PFMA revealed that 34 million domestic companions live in approximately 17 million households throughout the UK, whilst 85 million European households own at least one pet animal. These numbers are only set to grow in the next few years; therefore, the opportunity to create your own private label pet food has never been better. This article will focus on the Pet Food Market and the industry trends right now. It will also explore the private label opportunity and the rise of these products in pet food. While also analysing the factors to consider when looking to create your own private label pet food brand.
The UK and European Pet Food Market
The UK population of pets continues to grow; therefore, so does the pet food market. According to a recent Mintel report, the UK Pet Food Market was worth a staggering £2.86 billion in 2020 and is forecast to grow to an estimated £3.28 billion by 2025. In addition, the annual turnover of the European was worth £18 billion with an annual growth rate of 2.6%. Several key trends are influencing the market; these are listed below.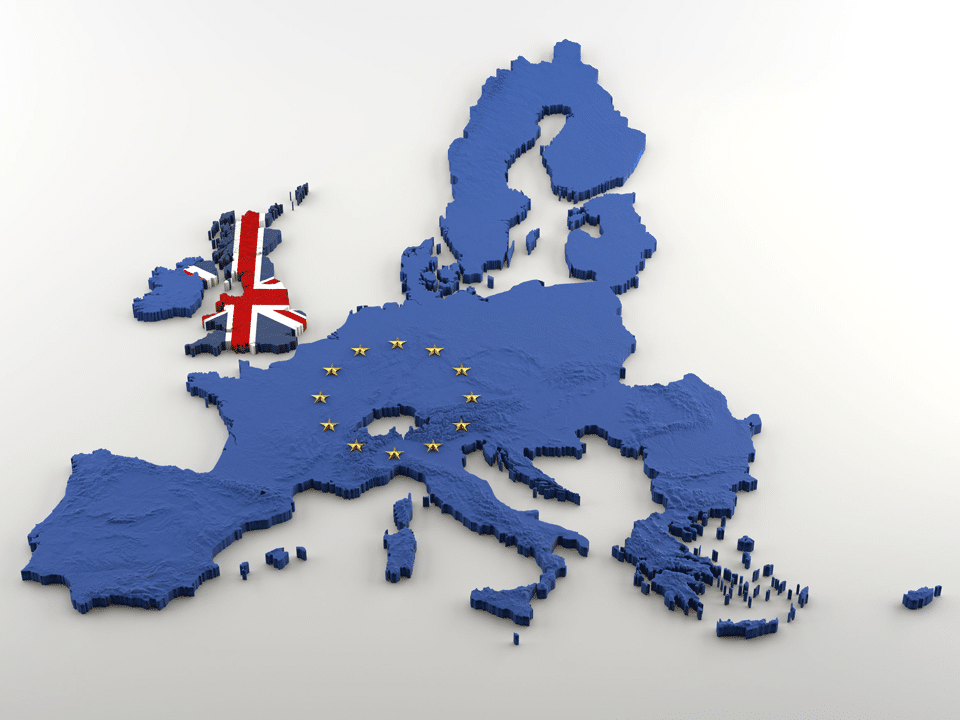 The Impact of Covid 19 on pet food
Covid-19 has affected a large number of industries, with pet food included. The pandemic proved that the pet food industry is a resilient industry, with many countries deeming it an essential service. Many experts believe that the pet food industry will continue to adapt to the challenges caused by Covid-19. The industry has had to contend with pet owners' shopping habits, such as moving from pet stores to online. In addition, owners have a stronger bond with their fur babies and a keen focus on their companions' health and well-being, leading to increased premium pet food sales. With 31% of owners having a great emphasis on healthy eating since the start of the outbreak. Meanwhile, 57% of people would like their pets food to support their immune system.
In 2020, puppy sales increased vastly as people turned to their pets for comfort. The Kennel club revealed 41% of those that bought a puppy during the pandemic said the main reason was to have a lockdown companion; in addition, 38% said it was because they were at home more. Meanwhile, 27% admitted they got their puppy to help them or their family throughout the difficult lockdown period.
Humanisation
Humanisation is a key trend in the UK Pet Food market and drives growth in the sector.  The influence of humanisation is currently at its peak, as pet owners urge the pet food industry to create products that follow human food trends.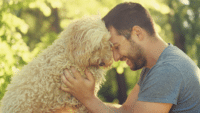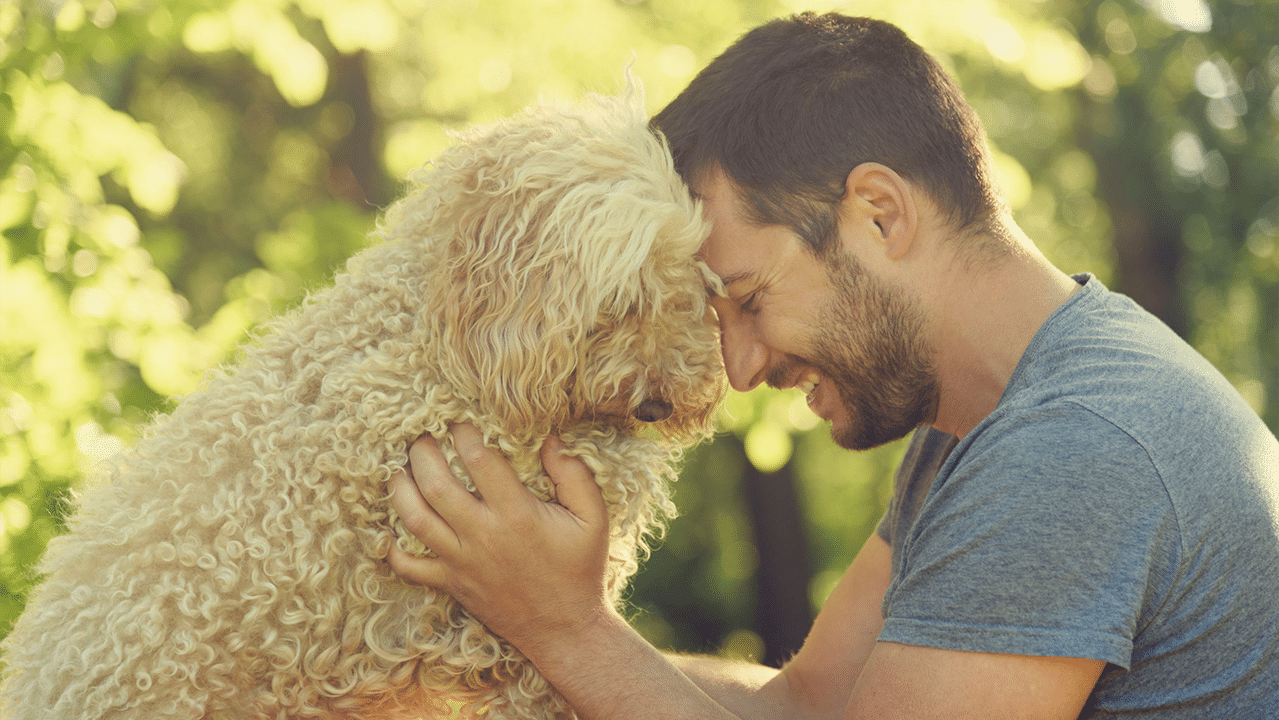 The range of information available for pet owners to research their pet's diets has rapidly increased. In cases such as digestive health, pet owners will look at pet food ingredients and see similarities to human food that help aid digestion. With things moving quickly, staying on top of trends and analysing influences from humanisation is vital to success.
In recent times an increasing number of people create their own pet food to cater to the different needs of pets that aren't available in mass-produced pet food products. This provides pet food entrepreneurs with a great way to find a gap in the market and target their customers.
The Private Label Opportunity
Private label is where a business gets its products produced by a third party but sells under its own brand name.  This is becoming an increasingly popular business model in several industries, including pet food. The business gets to control decisions surrounding the branding and products they offer. They are then delivered from the third party company to the business to sell to their customers.
Once a phenomenon with discounters is now commonly seen amongst premium products.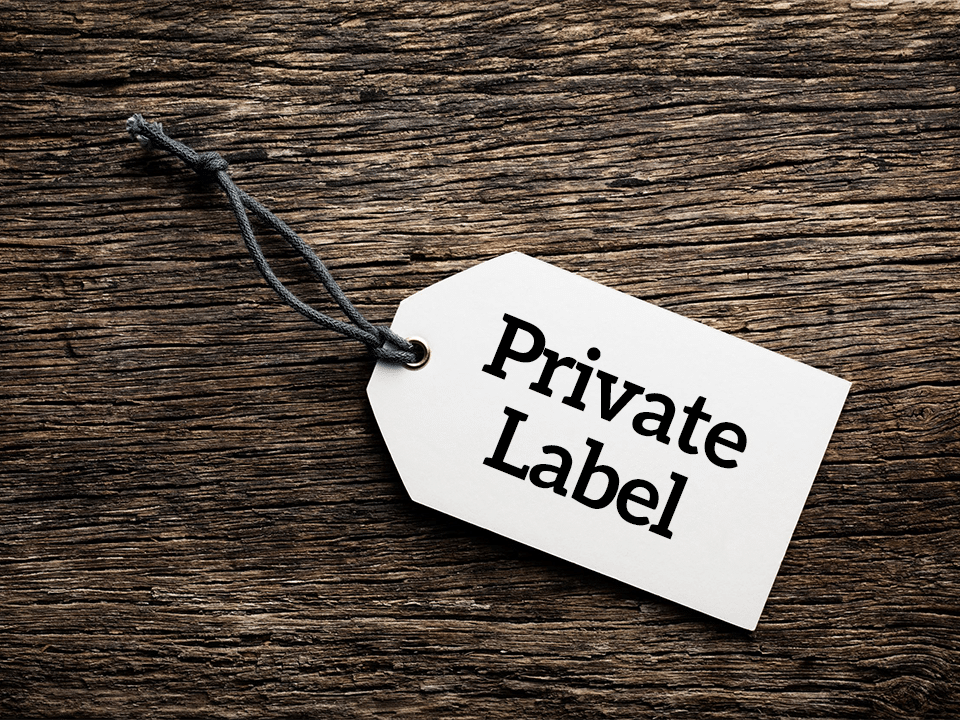 The UK and Europe are leading the way in the premium segment for private labels. It is an ongoing trend, with further growth expected in the next five years. It is believed that private label products are drawing pet owners to independent pet shops. In addition, with many products available, consumers increasingly choose to buy retailers own brands with confidence in private label products growing.
What are the Benefits of Private Label?
There have been many stories of people successfully creating their own private label products within the pet food sector. The Private Label business model provides many benefits to businesses looking to create their own pet food.
Ability to adapt
Creating your own private label product can allow you to adapt to new customer demands. If the manufacturer you source from has a variety of products on offer, it will be easier to react to a change in market behaviour and easily target your customers based on these trends in the market.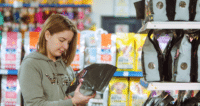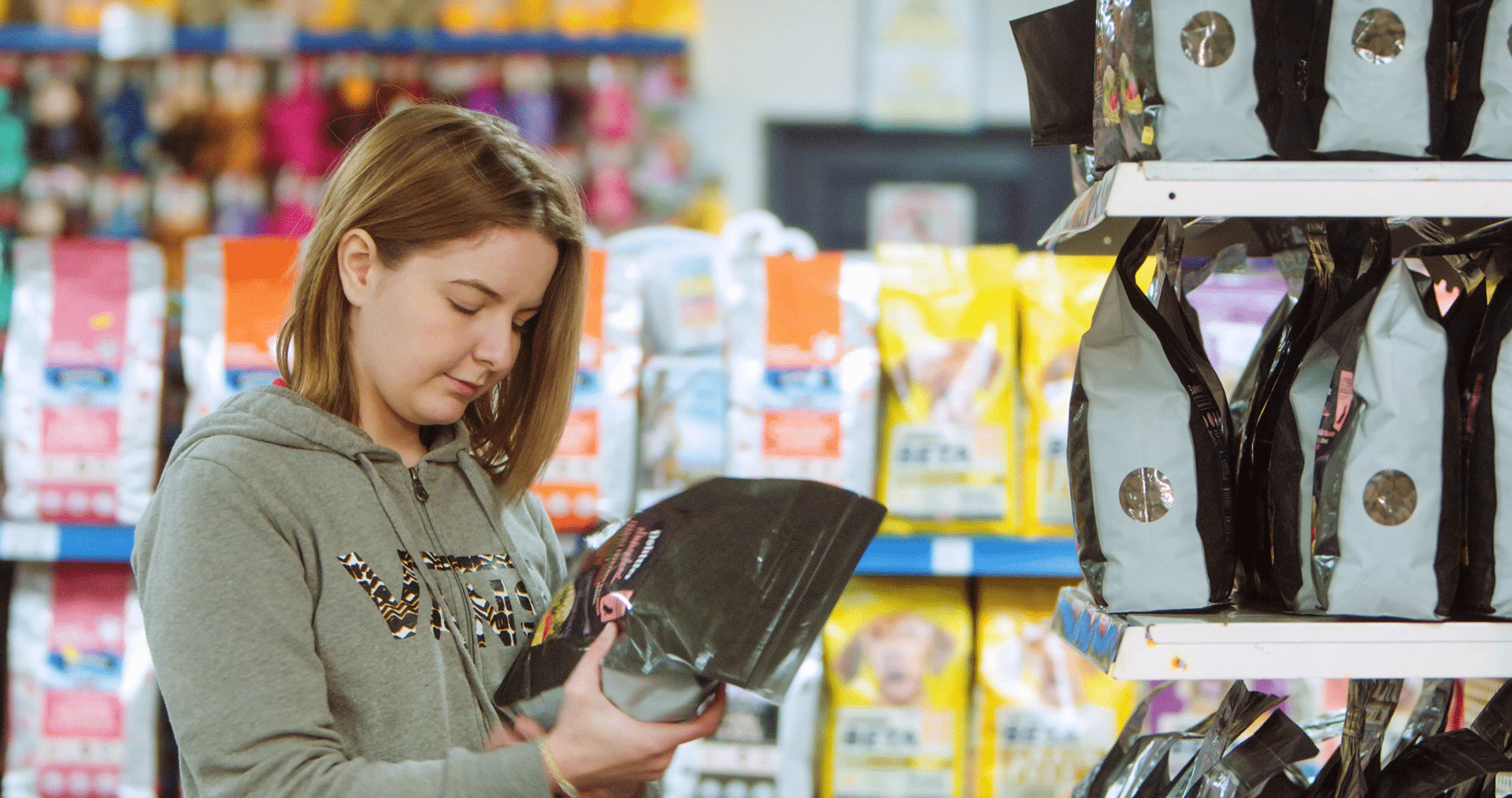 For instance, humanisation in pet food provides customers with various requirements for their pets. Therefore, pet food businesses are constantly looking for ways to meet customer demands.
Pricing
The private label proposition allows you to sell your products at the price you would like based on your marketing strategy. The private label model is usually cheaper for retailers looking to sell products, and businesses can determine their own pricing and margins.
Customer Loyalty
Successful private label products can help to raise customer loyalty for your business. If a customer likes your products, the only place that they can purchase that product from is you. This means that you will get returning customers!
Factors to consider for private label opportunities
As private label pet food continues to grow, several factors need to be considered before creating your own private label pet food.
Target Market
A target market is a group of consumers identified as likely purchasers of products. This is crucial when it comes to directing marketing efforts. In addition, consumers who make up a target market share similar characteristics such as demographics, income, geography and buying power.
With an estimated total of 59% of households owning a pet, the opportunities are endless. There are so many avenues within pet food that allow you to target different segments of the market.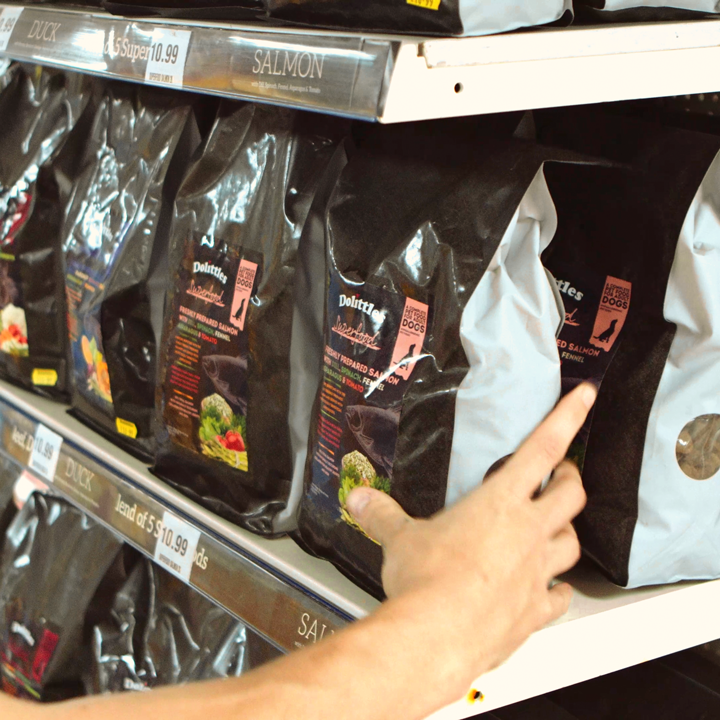 Each target segment will have different buying criteria, whether that is protein percentage, price or provenance in the raw materials. Deciding on your target market is crucial to ensure you create the correct messaging and pricing structure.
Unique Selling Point
A USP (also referred to as Unique Selling Point) is how you differentiate your product from the competition. Businesses can do this by offering a product or service at a lower cost, higher quality or the first product of its kind. A successful USP promises a clear benefit to customers and offers them something that a competitor's products can't. For example, creating your own private label pet food means that you need to explore how your product is different to competitors. Therefore, by promoting the different ingredients that your recipe has and how this can benefit pets.
Profit Margins
Profit margins are the difference between the total cost of making and selling a product and the price it is sold for. Regarding private label products, once you have purchased the products from the manufacturer, you can determine the cost of your product and the margins you would like to make.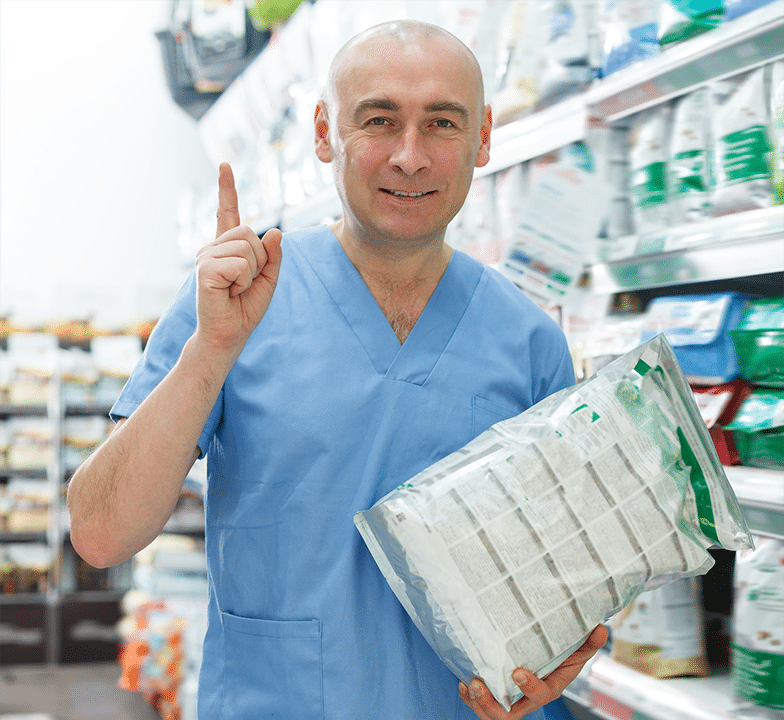 Brand Recognition
Private label products present a brilliant opportunity for you to create an image for your brand. Whether it's building upon an existing business or creating a new one. Private label creates an identity that makes your brand recognisable. If you deliver on your brand's promise, you can build loyalty among your customers via social media and word of mouth recommendations.
In conclusion, private label pet food provides fantastic prospects for businesses. With the number of pets in the UK and the sales of pet food growing, the opportunity to create your own private label pet food has never been better.
The industry is seeing a wide variety of trends in the market, with the humanisation of pet food being a major factor in what customers would like to see in their pets food. The private label proposition also provides businesses with various benefits, such as adapting to customer needs and setting your own pricing to target various market segments.
If you would like to find out more information about creating your own private label pet food, click the link below to discover just how easy it is.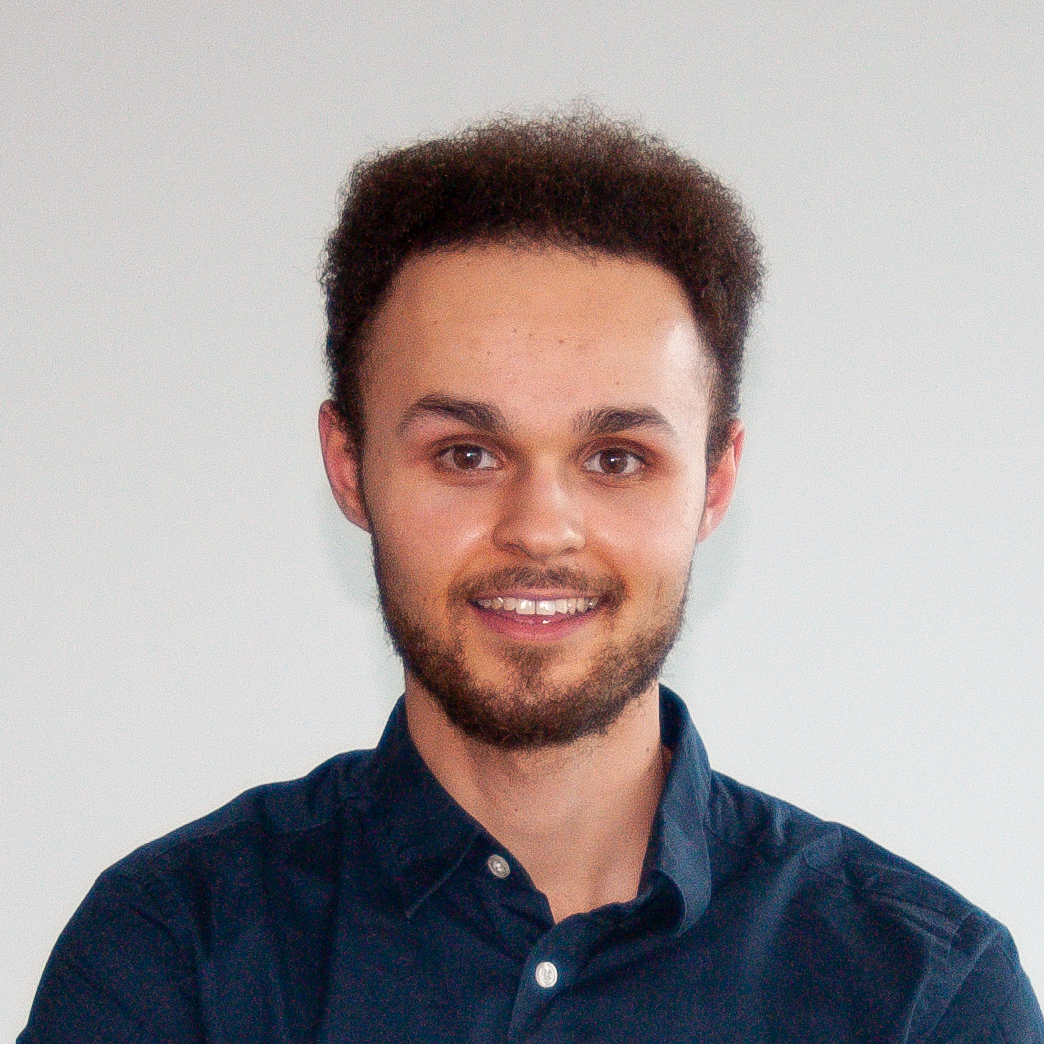 Matthew Aiken
Marketing Executive
Matt graduated in 2017 with an undergraduate degree in Business & Management. Here he discovered that he had a passion and interest in Marketing. In his spare time, he enjoys anything fitness related and getting outdoors. He also has a French Bulldog called Harley and a Persian cat called Bonnie Blue.
You may also like...
Article written by Matthew Aiken